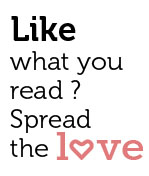 Share
What better way to celebrate this year's festivities than spending some quality time at one of Goa's most stunning venues – the Park Hyatt Goa Resort and Spa? The 45-acre property, search smack on the serene Arossim beach, drug is in fact a charming Indo-Portuguese village, pills replete with glimmering waterways and lagoons, a gargantuan swimming pool, beautifully landscaped gardens and footpaths leading to mesmerizing views. The resort is home to a number of prized restaurants, most notably Casa Sarita, Da Luigi, Masala and Palms (which overlooks the waves of the Arabian Sea), in addition to an award-winning spa. So without any further ado, here are some of the resort's top offerings this festive season.
Christmas Eve Dinner at the Village Square
Celebrate a starry white Christmas under the stars with a festive feast thoughtfully curated by the resort's expert chefs, special beverages, live music and a whole lot of merriment.
Date: 24th December 2015
Time: 7:00 pm to 1:00 am
Price: Adult – INR 5000 AI and Child – INR 2500AI per person
Christmas Day Lunch at Da Luigi
Indulge in this feast with your loved ones at the exquisite Christmas Lunch buffet.
Date: 25th December 2015
Time: 1:00 pm to 3:30 pm
New Year's Eve Celebration at Seaside Lawns
The circus celebration at the Park returns this New Years Eve with a wonderfully crafted menu, enthralling entertainment and free flowing spirits.
Date: 31st December 2015
Time: 7:30 pm to 2:00 am
Price: Adult INR 13800AI and Child INR 6900AI per person
New Year Day Lunch at Da Luigi
Celebrate the New Year with friends and family over a delightful buffet lunch at this trattoria- style Italian restaurant that stays true to its European roots.
Date: 1st January 2016
Time: 1:00 pm to 3:30 pm
Wine Body Ritual at Sereno Spa
Indulge in the luxurious wine infused ritual at this award-winning spa that includes a wine body scrub, body mask and a wine-body gel massage. Talk about decadent!
Date: 15th December 2015 onwards
Time: 11:00 am to 8:00 pm
Venue: Sereno Spa, Park Hyatt Goa Resort and Spa
Price: INR 7500 ++ per person
Russian Christmas
Join us in celebrating the Russian Christmas Eve with a memorable festive buffet spread and live entertainment to add to the Magical experience.
Date: 6th January 2016
Time: 7:00 pm – 00:00 pm
Price: Adult –  INR 7500 and Child – INR 3750 per person
No festive celebration is complete without traditional Yuletide treats at the table. The resort's chefs have put together a selection of the finest cakes, puddings and Christmas hampers that you can order from the Festivity Desk.
Dates: 20th December 2015 to 2nd January 2016
Time: 11:00 am – 7:00 pm
To make a reservation, please call + 91 832 2721234 or email parkhyattgoa@hyatt.com