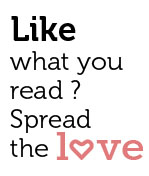 Share
Bold writers venture  into the taboo
A drug crazed addict loses all sense of right and wrong, and sexually assaults his mother.
Perhaps a scene from avant garde theatre in London? Or possibly an off-off Broadway experimental production?
But a scene from Goan tiatr – traditional Konkani drama? Seems hardly likely, but increasingly tiatr is taking on a decidedly cutting-edge bent.
The garbage activist in Sonvsaracho Soiro
The producers of 'Tembe', a controversial tiatr staged at the Kala Academy Tiatr Competition in 2011, took quite a bit of heat for their shocking portrayal of drug addiction in Goa. But the fact that it was staged at all says a lot about the evolution of tiatr in Goa.
"I wanted to show that it is Satan who drives us to commit such crimes!" asserts Christopher Menezes, creator of 'Tembe', or 'Drops' in English. "Many broadminded people appreciated my tiatr, but others, even judges at a competition, were critical of what I showed. These terrible things are really happening in the world today, and we must not be afraid to write about them."
To be sure, not all new Konkani tiatrs take on such taboo topics, but we're seeing a greater willingness to venture into uncharted territory.
A Scene from the tiatr 'Baguel'
Tiatr was born on April 17, 1892, when Lucasinho Ribeiro, a stagehand turned director, staged the first Goan Tiatr performance 'Italian Bhurgo' (Italian Boy) in Bombay – an attempt to raise the lowbrow nature of traditional Goan festival performances known as Zagor.
Tiatr has long been used to express the yearnings of Goa and its people – from the Opinion Poll in the 1960s to the Language Agitation of the '80s to the present protests against corruption and environmental degradation. The songs and comedy acts have relentlessly attacked social issues.
Now it's being taken to the next level.
Christopher Menezes aka Comedian 64 faced disapproval from many quarters for 'Tembe' and its controversial rape. A school clerk by profession, Christopher says he never meant to condone such wretched behaviour, as some have interpreted.
He opines that the big guns must write about such issues. "If a small time tiatrist like me writes on these issues, I am mocked. But if the prominent tiatrists stage shows on such bold topics, the audience will accept what they say."
But even Roseferns (real name -Antonio Rosario Fernandes), a highly successful veteran writer-director with over 77 tiatrs under his belt, has had his share of criticism. "In my tiatr Bhurgim Tim Baullim Nhuim (They are girls, not dolls), I had told the story of a couple using their 10-year-old daughter to sell drugs. I was told by some viewers that I should have shown an older girl, not such a young child. But the story was based on a real case. Reality is hard to accept!"
Scene from Dev Korta Ti Vatt
If a tiatr is ahead of its time, praise may come many years later. "Ten years back I had performed some jokes about how cellphones would rule our lives. No one understood what I was saying, but now they accept the reality."
Roseferns has also tackled the mining issue in Oso Ek Dis Ietolo.
Were these bold tiatrists ever heckled or attacked during their shows? All the tiatrists we spoke to said their shows had never been disrupted. The audience patiently watches the show to the end.
"In Hem Amchem Goem (This is Our Goa) I had depicted how migrants, particularly Kashmiri dealers, pose a social problem on our coastal belt. The beach belt mafia were hostile to my shows, but I went ahead all the same. The Goan audience has always supported my shows," says Roseferns.
Tomazinho Cardozo, a veteran tiatrist and ex-President of Tiatr Academy of Goa, believes the Kala Academy Tiatr Competition, which started in 1974, provides the best opportunity for experimental writing and production. Before the competition, tiatr scripts were largely based on family dramas and love relationships.
"The Kala Academy competition is a nursery for experiments which eventually transfer to the mainstream. These tiatrs become trendsetters," opines Tomazinho.
Agnelo Fernandes (stage name – Agnelo Borim) has been independently staging an annual tiatr competition under his banner Vandana Productions.
Agnelo's tiatr titled 'Mar Uddi Dot Com', which debuted last year at the Kala Academy Competition, takes an unusual stance on the issue of development, saying there's more to progress than roads, buildings and flashy new cars, and touches on the sensitive issue of suicide.
Mar Uddi means 'Go jump!' in Konkani. "Human beings also need to be uplifted," says Agnelo. "Some have it all, but no inner peace. They then get depressed and try to jump off a cliff and end it all."
"Though the Kala Academy competition provides opportunity for experimental and new ideas, there is no second stage for these tiatrs," he adds, lamenting that these productions often find no home in the villages or church performances. "Though my earlier tiatr Daiz, on environmental destruction, ran to 25 shows, Mar Uddi Dot Com has had only 3 shows, as there is no demand from sponsors or village shows."
Obviously the fact that Daiz had won 1st Prize at the KA Competition helped its success. His earlier tiatr Asro had shown the stigmatization of HIV patients, claiming 3rd place.
What makes cutting-edge tiatr all the more commendable is that its protagonists often make it happen on their off time – as most have day jobs in addition to their work in tiatr.
Augie de Mello, another adventurous writer, hails from Penha de Franca, Britona. He runs a business in electronic products in Panjim, and he's been staging one tiatr almost every year since 1991.
"We use only our local villagers from Britona in our productions. The flipside of that is that we can't do too many shows. Our actors are working at jobs and businesses, and can't easily get leave all together. But I have held 3 shows of Ason Koslo Faido so far."
Augie is the creator of 'Ixop' (Account), which relates the tale of a Goan family that migrates to London and returns after tragic disillusionment. The couple breaks up, their daughter is pregnant and son commits suicide.
His Ason Koslo Faido, staged in 2012, pleads for increased awareness of organ donation in Goa. "Hindus are cremated, Christians are buried, their organs go to waste," he states simply. "We should donate organs. I even had a doctor-character giving a slide show for 4 minutes." That script won him the 2nd place at the tiatr awards.
In 2011 he staged 'Nurse', where he lamented the decline of blowing instruments in Goa in the face of widespread preference for keyboards and 'minus-one' music. "All wind musicians today are old men. If young musicians don't take up blowing, traditional tiatr will suffer," he prophesizes.
'Pisuddnaka'(Don't Destroy) in 2008, another prize-winner, reprimanded parents for not giving time for their children and for interfering in their careers. It is an unspoken fact in Goa that most parents have a blind preference for the technical and medical fields for their wards. The arts take a back seat.
"They only want their kids to be doctors, engineers and architects. No one wants their children to be singers, artists or writers," says Augie.
Where do the tiatr writers of today stand in comparison with past legends like Pai Tiatrist, M Boyer and C. Alvares?
"In my opinion, Pai Tiatrist Joao Agostinho Fernandes was the greatest tiatr writer," says Tomazinho Cardozo. "In the early years, when tiatr was mostly adapting other language plays, Joao Agostinho felt he should write about issues in the Goan community. He wrote plays like Batcara (Landlord), Kunbi Jaki, Bebdo (Drunkard), Dotichem Kestaum (The Issue of Dowry) and Vavraddi (Worker). All these issues though written about 100 years ago, are still valid today."
Kala Mogi, Tomazinho's theatre group, won First Place for Kallok ani Uzvadd in 1976. It showed the rift between Hindu and Catholic communities in Goa and advocated their integration.
Tomazinho's troupe then staged Movall Vikh, (also staged in English as Sweet Poison) on the drugs, sex and easy money that low-budget hippies and other foreign tourists brought to Goa in the early 1980s.
Mainstream tiatrists like Roseferns, Prince Jacob (current President of Tiatr Academy of Goa), Mario Menezes, John D'Silva, Domnic and Agostinho enjoy tremendous success as their shows run even into 'centuries' (hundreds of performances). Comparatively, experimental playwrights like Avito Fernandes, Augie de Melo and Alfie de Divar have to be content with a few shows staged, even though they may win accolades at the Kala Academy Tiatr Competition.
The government-supported Tiatr Academy of Goa (TAG), established in 2007, also holds its own annual tiatr festival, but this is largely focussed on mainstream productions.
Accomplished tiatrists of the past like John Claro have also explored sensitive ground. Claro created waves with his  Portuguez Kolvont, where he distinguished between artistes and prostitutes; Vinglim Nachpin, on cabaret dancers; and English Madam, on the domination of the English language. These were all themes that broke away from conventional family dramas.
 "Tiatr's future depends on young tiatrists like Alfie de Divar, Augie de Melo, Christopher and others," says Roseferns. "They are very good writers and are prepared to take on new topics. They often don't have the financial resources for their tiatrs, so they must be supported in their ventures."
Our experimental and avant garde tiatrists must cope with their day jobs and then ascend to the tiatr stage at night. But they continue to do battle with new social issues as they surface in Goa. They are taking the legacy of Joao Agostinho Fernandes forward in leaps and bounds. Pai Tiatrist would be proud.