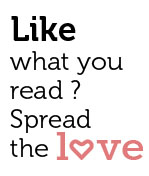 Share
It's A Buyer's Market
Here's the deal. If you're thinking of buying property, now is the time.
The International Monetary Fund (IMF) recently launched data on global housing prices indicating that among 52 major markets, India has witnessed the steepest fall. Their index shows that prices in India fell by 9.1 per cent, even worse than in countries struggling with the European Union's ongoing financial crisis. Property prices in Greece, Italy, Cyprus, Spain and Portugal have all come down, but at a much slower rate than India's.
Analysts and players in the wildly unpredictable real estate market here in Goa are unanimous in the view that the real estate industry is going through a 'slump'. Where they differ is whether the prices will go down or resume rising six months from now.  However, contrary to the popular notion that a fall in demand would mean a reduction in prices, property prices in Goa haven't fallen.
They have, as Desh Prabhudesai, President of the Goa chapter of CREDAI (Confederation of Real Estate Developers Associations of India) says, "stagnated." "The prices are not increasing as it was increasing over the last two to three years," he said.
Another real estate developer, Rohit Gera of Gera developments, elaborated. "The residential segment catering to second homes is greatly affected by the overall economic situation and GDP growth.  At present numbers, the GDP growth is not conducive to substantial demand from second home buyers.  Further, the mining ban has affected sentiment within Goa from local home buyers.  All in all, the residential realty market continues to be sluggish with prices being flat to negative," he said.
However, both Gera and Prabhudesai say the combination of stagnant prices and inflation amount to a de facto price slump.
"If we look at inflation and improvement of facilities/specifications/amenities provided to home buyers, the net effect is one of increased costs to the developer and effectively, this has resulted in a reduction in the real rates," Gera said.   He said that it would be wrong to expect prices to come down
"While demand has reduced, the increased costs make it difficult for developers to reduce the prices.  Further, land that was purchased at higher prices has already contributed to developer input costs.  This too makes it difficult for prices to come down," Gera said.
   Having established themselves in Pune, Gera Developments is one of one of the leading developers in Goa as well, venturing into the state in 2004 with the building Gera's Imperium in Panjim.
High prices in the face of sluggish demand appear to be unsustainable, though many in the industry still hold out hope for an uptick in demand.
Evidence of Goa's property slump can be found in the fact that village level uprisings, common between 2006 and 2012, have subsided. Beginning with the massive anti regional plan agitation that engulfed the state between 2006 and 2007 and followed by the Salcete village rising against 'mega' projects have all but disappeared, save for the odd uprising like the current one in Curtorim against an 85-room hotel project. Yet the protests have succeeded in halting many projects.
Currently prices of built up area in Goa commonly hover between Rs 40,000 per square metre and Rs 75,000 per square metre, depending on where the property is.  In places like Mapusa and Vasco da Gama, away from the bustle of the two major cities of Panjim and Margao, prices are between Rs 40,000 to Rs 50,000 per square metre. In the state capital prices start at Rs 55,000 per sq m and go up to Rs 85,000 a square metre and above. Suburb Porvorim commands a lower price of Rs 45,000 to Rs 60,000. A similar story exists for the Southern capital of Margao where prices range from Rs 55,000 to Rs 75,000 while its suburb Navelim commands a price of Rs 40,000 to Rs 60,000.
Prabhudesai is sober in his assessment of the real estate market's future.
"Basically it's the global recession and consequently the national recession. In Goa there wasn't a boom as such. But there was optimistic demand. But now the market is stabilizing to realistic figures. We should come out of the recession within around six months or so," he added.
Gera explains that demand for commercial real estate in Goa comes from both Goans and second home buyers across India, while "commercial demand on the other hand is for people looking at expanding their businesses."
The current price structure means that the average Goan family can only barely afford a two-bedroom flat in the popular talukas of Bardez and Tiswadi, despite being a state with the highest per capita income.  Gera says that this will automatically stabilize as 'market forces' will make developers adapt.
"Developers must be in a position to sell the properties they build.  As such, if affordability is not kept in mind, developers will not be able to sustain their projects.  As a result, market forces will determine prices, sizes and number of customers for any development," he said, adding that if no one purchases, prices are bound to come down.
He acknowledged that few Goans can afford 'larger homes'.
"The majority of larger homes at higher price points are being purchased by second home buyers from out of Goa while smaller homes at lower prices are purchased by people who are looking for a primary home," he said.
Where does the industry see itself in the long run?
"We should come out of the recession within around six months or so," Prabhudesai said, assuming that the Indian economy will resume its days of heady growth under the new government.
Gera said Goa's charm and infrastructure make it a good long-term investment destination.
"Given the quality of road infrastructure as well as looking at the quantum of land that is not developable for various reasons, the long term outlook for the Goan real estate purchaser continues to be good," he said.