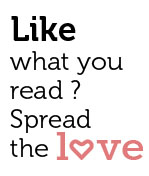 Share
Carpaccio of honey and rosemary roasted beetroot
at Park Hyatt Goa Resort and Spa
Guests enjoyed a French rendezvous at the recently hosted Park Hyatt Masters of Food and Wine – Château de Parenchère wine dinner at Park Hyatt Goa Resort and Spa.Executive chef Saulo Bacchilega and his team presented a creative four course Italian menu, where each course was beautifully paired with exquisite wines from Château de Parenchère which is situated in the eastern most region of Bordeaux. This elegant event took place in the company of the vivacious Julia Gazaniol whose grandfather bought the vineyard in 1958; she specially flew in for the evening.
The dinner began with a choice between carpaccio of honey and rosemary roasted beetroot and caramelised scallops' paired with a 2012 Château de Parenchere Bordeaux Blanc Sec, a white wine with intense white and citrus fruit aromas. The next course was a transgression of a mushroom risotto (the classic crispy parmesan risotto with mushrooms ragout, black ink arancini with wild mushroom duxelle and morel mushroom filled with mascarpone risotto) paired with a 2010 Château de Parenchere Bordeaux Superior. Main course was a choice between melting smoked mozzarella, blackened darne of silver pomfret and slow braised lamb shoulder, complemented perfectly with a 2010 Château de Parenchere Cuveé Raphaël, flagship wine of Parenchère. It bears the name of Raphaël Gazaniol, who renovated the Parenchère estate. Concluding the meal was a sinful chocolate custard with extra virgin olive oil, red rock salt and fresh Alphonso mango in wine.
'Park Hyatt Masters of Food and Wine' is a series of sophisticated culinary and beverage experiences hosted at Park Hyatt locations around the world. Events are led by Park Hyatt chefs, sommeliers and specialists as masters-in-training will learn about top-notch, seasonal cuisine with hands-on 'courses.'
Situated in the eastern edge of the Bordeaux wine growing area, the Château de Parenchère vineyard lies on the borders of the Dordogne and the Lot et Garonne departments. Here they grow in chalky clay with very high clay content, which is unusual for this area and which goes some way to accounting for the strength of the wines produced from them.
Julia Gazaniol 
Blackened darne of silver pomfret
To learn about more seasonal workshop experiences at other Park Hyatt locations around the world, please visit the website at mastersfoodandwine.com or the dedicated Facebook page.