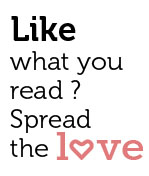 Share
Could there be a lovelier combination than Goa and wine? We thought the occasion of this week's Grape Escapade in Panjim provides the perfect excuse to write an in-depth piece on the Indian wine industry and the rapidly growing love affair Indians and Goans have with this beverage of the gods. This is about much more than a good time, order however. As you will see from our story, hospital it's also big business and about to get much, much bigger.
Aside from our listings telling you exactly how to spend your time during this high season in Goa, there's a lot more substance on these pages as well. You may have noticed that each week we pick a different artist/writer/designer/creator and give them space to tell the world about themselves and their inspirations. This week theatre guru (we hope she doesn't mind that designation!) Isabel de Santa Rita Vas has not just done this, but done it with extraordinary elegance. We hope you enjoy her thoughtful piece! Also of note is our story on how Goa is failing its child sports prodigies, and our inside look at a Goan village that is losing its residents to Portugal and England.
We take you inside funky art cafes in Anjuna that provide a welcome respite from noisy rave parties, and bring you the world of Goan hip hop (be sure to log on to goastreets.in to check out videos of hip hop, including the opening dance of the Goa Streets flash mob!). On these pages we tell you why Konkani, the language of Goa, is in danger (because too many youngsters no longer speak it), and reveal the little known fact that Goa's airport is accessed by a road named after a man who bombed it!
This is the promise of Goa Streets: World-class journalism, comprehensive events/party/food/nightlife listings, a commitment to telling it like it is.
We hope we are living up to it!
.
.
.