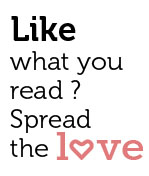 Share
Colin D'Cruz shows off jazz talent on the Net
There's something extraordinarily musical about Goa and Goans. Take one look at the number of musicians making the rounds in the state. Or how the dance floor fills up immediately whenever the music starts.
Goa has always prided itself on the quality of the Western music artistes it has produced, often via church choirs and school bands. But with performance options often limited to weddings or dance bands or sundry funerals, these musicians normally find their way to Mumbai to join the Bollywood music industry, such as the case of the famed Anthony Gonsalves and many other Goan musicians.
These days, however, you don't necessarily have to be in the Big City to be discovered.
Crystal Farrel
In just a few years, Colin D'Cruz has positioned himself as the undisputed jazz guru of Goa. And now he's using that status – and the Internet – to showcase Goan talent to the world.
After settling down in Goa four years ago, he set up jazzgoa.com to show the universe exactly what Goan musicians have to offer. He's been recording the music of these talented musicians and uploading it on the website so that anyone sitting anywhere in the world can check them out – for free. You can download the songs or simply listen to them, and if you like, get in touch with the musicians.
"There are over 200 musicians listed," he says, as we chat in his home studio in Sangolda. "I give a page to each of the artistes." The page has a brief bio of the musician along with a demo song or two and the contact details.
A Jazz Goa performance
That's especially helpful for established musicians. But it's what he does for new talented musicians that really enthuses him.
"I've recorded 80 songs, all originals, all of which can be downloaded from the website. What I'm doing is showing the world the talent from Goa. These songs are world-class, but they don't have a platform because they're in Goa where there are no music companies or real opportunities to record and sell CDs. Jazz Goa is giving them the platform, and now with the Internet I'm giving them a worldwide platform," he explains.
[tok id=97b522d7dc292dd9e85682a9304c0584 partner=9385]
He also features the best talents on his Sunday afternoon radio show on Radio Indigo called Goa Grooves, the only show to exclusively showcase Goan music talent. He talks of some of the more talented musicians he's spotted. A young man called Sampan Sail who sings like Bryan Adams. Minelli Pinto, a young woman from Porvorim, who plays great piano and also sings. "I've recorded eight songs of hers. She's very promising," he says. Then there's Donna Noronha and so many others.
Colin's jazzgoa.com is not only about jazz, either. There's also pop, rock and even heavy metal songs on the site.
The most exciting singer he's come across in Goa, he says, is Crystal Farrell, who now sings with his jazz band Smoking Chutney and wows everybody who happens to hear her sing. (Editor's note: Crystal sang the Goa Streets jingle and you can hear it here – http://www.youtube.com/watch?v=_Ij-E7IEooo). She sang for many years with Goa's top-rated group The Big City Band and others. Says Crystal, "I never knew I could sing jazz; I used to sing pop and contemporary songs, but with Colin I've become exposed to so much jazz music. It's more interesting and exciting to sing with his band Smoking Chutney because he gives you the freedom to choose your songs and your interpretation of the song. It's been very rewarding."
Off to China for a gig in early April, Crystal and Smoking Chutney have been invited to perform at the Toronto Jazz Music Festival later this summer, though they're not certain they'll be going because of the logistics. But what is certain is that they will all be there at the Concert in the Park in Panjim on April 30, the International Jazz Day, along with many of the new talents discovered by jazzgoa.com.
"International Jazz Day was started by the UNESCO last year. This year the main concert is going to be in Istanbul with artistes like Herbie Hancock. Jazz Goa too decided to host an event and UNESCO has listed our event on the International Jazz Day on April 30, which we will have in the Panjim Municipal Garden from 5 pm till 10 pm, featuring guest musicians like Gerard Machado, who will be coming down from Bangalore especially to play here. Plus Goan musicians from all over have been invited. It's a great opportunity to hear and be heard," says Colin as we sit in his home studio sipping tea made by his singer-wife Diana, who has sung the Goa Grooves jingle on Radio Indigo.
"Goa is a global village," he says. "You never know who's in the audience while you're playing. Suddenly a man will come forward and he turns out to be a famous trumpet player or something," he says. Many of these musicians can also be heard playing in the songs he records of talented new Goan musicians. One such musician is Mtafiti Imara from San Diego, USA, who comes to Goa once every year in August.
"This is an invitation from Jazz Goa," says Colin, as we part. "If you have a song, come over and record it for free." All you need is the song lyrics or tune, even if it's only in your head, and he'll do all the arrangements and record the music for you, using music software. Who knows, you might be the next big thing.
Check out the website at
.
.
.