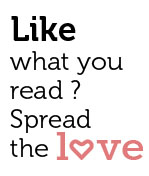 Share
Welcome to the New Year's edition of Goa Streets! In this lively issue, treat we've put together a nice selection of articles on various
subjects ranging from economics to music to food to culture. It's our hope that you'll not only enjoy these reading options but also use these pages to plan a great time in Goa during this Christmas and New Year's season. That's why we've worked hard to bring you a comprehensive list of all the happenings in Goa during this exciting time of the year. And don't miss our standalone story on the most interesting parties and other goings on this New
Year's.
As usual, order not everything is fun and games in Goa Streets, look as much as we might like them to be. On these pages you will read about the state of the Goan economy a year after the mining ban went into effect and, not surprisingly, the news is not particularly good. Economic growth is slowing sharply. Still, there are silver linings to be seen, including a revival of Goan agriculture. Be sure not to miss our piece on the highly noteworthy phenomenon of increasing numbers of Goans availing themselves of their right to a Portuguese passport. Also of note is our story on timeless clocks (pun intended), and our pieces highlighting some of the best music picks of the past year and some of the finest spots to dine under the stars in Goa.
At Christmas time, we here at Goa Streets made a public wish – that the spirit of this season be one of giving and compassion. We very much hope this spirit will extend beyond the holidays and infuse our lives throughout the year.
For us, this past year has been wonderful in many ways. We are grateful to you, our readers, for your support, attention and loyalty. We hope we are living up to our promise to provide not only a comprehensive weekly guide on what there is to see, do and eat in the gorgeous state of Goa, but also to present world-class, fun-to-read journalism characterized by transparency, fairness and a commitment to the truth. These are beautiful days in this corner of the planet – and not just because of the weather. We hope everyone enjoys them safely!
We wish you all peace, good will, prosperity, health, happiness and true meaning throughout 2014 and beyond.
Happy New Year to all!
The Goa Streets Team