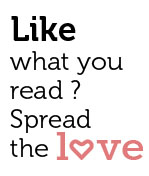 Share
A bistro, viagra 40mg or 'bistrot',look is a small restaurant serving moderately priced simple meals in a modest setting. Bistros (the French version of our 'dhabhas') are defined by 'home' cooked, view robust earthy dishes and slow-cooked foods like cassoulet.
There are various versions of the quaint French Bistro concept, the best along the Rhine. Say 'bistro' and knowledgeable globe-trotters think of quaint eateries on cobbled streets that wind past Parisian apartments, being serenaded by a musician in a beret whilst eating La Gratinée.
Last Autumn, new Delhi welcomed its first traditional French bistro: Rara Avis. Partners Jerome Cousin, Laurent Guiraud & Rajiv Aneja raise a toast today to thank the city: Rara Avis is already a status symbol amongst discerning foodies.
And now, they're bringing the joy to Goa. Rara Avis Konkan is poised to open in Baga this November. Authentic French fare at our doorstep!
Rara Avis (Rare Bird in French) celebrated its arrival with carte du jour, a menu inspired by Le Midi  (that's the South of France bordering the Mediterranean Sea), which hauls in abundant sea-food from its coast, harvests plenty of fresh fruit and vegetables and  has meat on hooves at all times ('specially Lamb).
Summer kissed helpings of Cassolette de Calamars à la Niçoise (octopus in tomato brandy sauce) or Filet de Basa Sauce Vierge (Basa fish with virgin sauce) transport diners to the chic eateries in St Tropez. 'Côtes d'Agneau' (lamb chops) offer a glimpse into the kitchens of the Pyrenees.
Rillettes de poisson (fish pâtés) represent the regions of Gascony and Périgord.
Visitors are spoiled for choice. Perfectly grilled seafood and fresh meat are accompanied by a selection of wines to compliment both the season and the food.
Rara Avis  opened under the guidance of Jerome Cousin,  Laurent Guiraud and Rajiv Aneja. The 48-seater Bistro is located in the  Greater Kailash-2 market in South Delhi, occupying two top floors of a building. A DJ helps one to get into the mood.
Frenchmen Jerome and Laurent skillfully combine the simplicity of home style cooking with flair. "The products we use are artisanal and everything is home-made from bread to desserts."
Rara Avis has an unfussy décor that engages the diners while they choose their favourite cut of meat for grilling.
About the men behind Rara Avis:
Jerome Cousin, the Chef, has been living in India for the past 9 years. Born in Franche Comté, to a French father and a Swiss-Italian mother, he was groomed at his family's 3-generations-old restaurant. At the age of 6, he started learning the "piano" (that's what the French call their cooking-range). His grandfather went to the extent of designing smaller pots and pans to smoothen Jerome's induction into the culinary world.
Laurent Guiraud, the connoisseur, was born in Paris and, since the early 90's,  has owned a Michelin Star restaurant in South West France – 'Pays Basque'.  Guiraud has lived in Delhi for the past 6 years. He worked with the Alchemist Group for 4, and was Ramola Bachchan's pivotal arm in the opening of Manre in 2007. After a stint at the Olive Group as their Vice President Business Development, Guiraud felt Delhi needed a bistro which would combine his passion for food and his culinary experience in India.
Rajiv Aneja, born in New Delhi, is an ardent globe trotter and a self-taught cook. Rajiv and Laurent have been friends for many years. Like the Frenchman, Rajiv had harboured a dream to open a restaurant. He added the required entrepreneurial acumen and the vegetarian items.
Welcome Monsieurs!