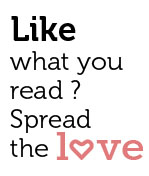 Share
Brenda
Konkani and Portuguese Songs Get Jazzed Up
If there is one internet place to go for some innovative and entertaining jazz music, as well as local Goan melodies, it is www.jazzgoa.com, run by Goa's popular bassman Colin D'Cruz. Recently Colin decided to focus on Konkani and Portuguese songs that were popular in Goa in the yesteryears. He started off his quest by recording the popular 'Adeus Korcho Vello', a melancholy farewell song also rendered in the Goan mando style, sung by Queenie Fernandes.
"I used Brazilian-style guitar with jazz bass, drums and violin to give it that Goan sound," explains Colin. "The result generated huge worldwide interest and this prompted me to move on to another Konkani favourite 'cu curu cu cu', this time featuring Goan singer Misha Philipine from Bambolim."
'Cu cu ru cu cu'was rendered using the Indian bansuri flute, and Latin percussion with jazz bass and drums. This recording also proved to be an instant hit, resulting in a large number of downloads.
Susan Rocha recorded a jazz version of 'Molbailo Dou', a popular song from the classic 1963 Konkani film 'Amchem Noxib'. This rendition showed Konkani song lovers how a standard Konkani song can be reworked into a cool jazz piece.
"It was then time to treat popular Portuguese songs the same way," continues Colin, on his Goa-focussed recordings. He got the Monteiro family into his studio, the two young ladies Shanice and Sherize and their mother Sylvia, to record a Portuguese hymn 'Minha Joia', backed by a jazz trio. Their earlier recording, of the Portuguese song 'A-B-C do Coraçao' has gained the maximum hits among over a hundred tracks at the Jazz Goa website. 'Minha Joia' seems to be heading in the same direction, straight up to the top!
Queenie
Young female saxophonist Izel Siqueira has recorded an Indianised version of an eternal jazz standard, Dave Brubeck's 'Take Five', featuring the bansuri and tabla. Izel studied saxophone under international tutors at a school in Ooty and now pursues medicine alongside music in London.
Jazz Goa's showcase of musicians is quite extensive. Joshua Costa from Moira, currently based in Bangalore, is probably the only Goan musician to record an all original contemporary jazz album at the Jazz Goa studio. Indian jazz diva Brenda Menezes recorded an album of jazz standards. Singer-songwriter Minelli Pinto added yet another song to her self-titled album, this one called 'Sleep' leans more towards jazz. Writer and publisher Fredrick Noronha's young son Aren dropped in at Colin's studio to record a piano solo in an impromptu recording session.
Misha
It is only appropriate that jazz, which has flowed in the blood of great Konkani musicians like Chris Perry, should rejuvenate classic Goan songs. Musicians like Chic Chocolate, Anthony Gonsalves and Frank Fernand were fluent in this genre.
Many of the artistes at Jazz Goa have regular performing gigs at restaurants and venues in Goa. "You can listen to Susan Rocha with our Jazz Junction band at the Park Hotel at Calangute. Brenda Menezes performs on board the Deltin Royal Casino every Wednesday night," informs Colin.
All these songs recorded at Colin's Jazz Goa studio can be downloaded free of cost at www.jazzgoa.com.

Arren
Izel
Minelli
Monteiros