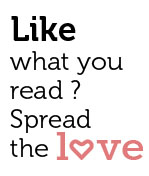 Share
Bay 15 Signature Risotto
For Stunning Sea Views, cure Lovely Food And A Piece Of Paradise Right Next To Panjim
Set over the secluded Odxel Beach in Dona Paula, malady the fabulous Bay 15 resort is close to all the conveniences of Panjim while still enjoying complete serenity. The resort, with its stunning sea views, yummy cuisine and live musical entertainment every night (this IS the Music Edition of Goa Streets, after all!), offers boutique cabanas, beachfront and indoor dining areas and fantastic grounds right on the water's edge. The cuisine is certainly a highlight, with a whole array of innovative dishes in their Mediterranean, Indian and Goan menus.
Chef Raheman shifted from the Maldives, where he worked with some of the island's best hotels for 13 years. At Bay 15, he has brought his expertise to signature creations like the Crabmeat and Avocado Salad (that also uses mango when in season), Seared Scottish Salmon which he serves with saffron cous cous, Honey Ginger Beetroot Risotto, Achari Tandoori Red Snapper, Grain-Fed Cajun Spiced Chicken, Mustard Marinated Chicken Breast and Goan Pork Chop Masala.
"I look at each new day as a fresh challenge," explains Chef Raheman, adding that if he had to choose his best plate, it would be the Honey Ginger Beetroot Risotto.  This is clearly a not-to-be-missed dish!
Chef Raheman points out that Bay 15 has a separate master chef just for preparing Goan food – a pillar of the resort's dining experience and a big draw for locals and visitors alike.
Bay 15 is ideal for a variety of activities for all ages and lifestyles. It has 50,000 square feet of manicured lawns and event space, with full catering services including a variety of party options for celebrating those special moments.
Cabanas By The Bay are fifteen beautifully done wooden Chalets, located on the beach front among the coconut trees, right at the water's edge.
Lounge Bar and Restaurant with a rustic yet contemporary decor, offers appetizers and entrées with a Mediterranean and Pan-Indian focus. The extensive beverage list features a great many beverages and wines as well as a very good collection of fine teas and specialty coffees from around the world.
Cheese Melt
Harbour Grill is a relaxed open-plan space offering a seafood grill, inspired Goan curry menu and sparkling water views. The décor and relaxed seating is complimented by amazing views of the sea.
When it comes to his own personal favourites, Chef Raheman goes for Indian cuisine, with Biryani topping his list. There's nothing in the world like home-cooked food, he says, and he brings that sensibility to his work at the resort.
"With Bay 15's all-day dining, you can sit at any of your favourite restaurants and eat the cuisine you love," Chef Raheman says.
The 'Harbour Grill' has a relaxed open-plan space where one can sample their seafood grill and Goan curry menu with the added benefit of one of the best sea views in the area. It's equally suited to lazy lunches as it is to intimate dinners. Many of the Goan specialties on the menu here are hard to find elsewhere. Stuffed Crab, Cheese-stuffed Mushrooms, Mutton Sukkem, Pomfret Recheado and Stuffed Squid are among the uniquely delicious offerings.
With a rustic yet contemporary design that features painted turquoise bird cages and an impressive bar, the indoor lounge bar up the stairs in the main building showcases Mediterranean and Pan Indian offerings with a wide selection of wines, fine coffees and teas. The outer deck offers an unrestricted view of the sea and the lawns, with a clean sea breeze blowing throughout the day.
Chef Raheman
Staying in one of the 15 beachfront cabanas gives you the peace and tranquility that visitors look for in a Goan holiday. There are large bay windows looking out to the Zuari River Bay and a swimming pool that steers you into relaxation mode. The wooden cabanas have covered balconies and relaxing chairs to lounge on. Guests enjoy a wide array of five-star amenities, from airport transfers, cars at their disposal, rooms with attached baths, wardrobes with safe deposit lockers, king size beds, telephones with direct dial facilities, internet access and televisions with satellite TV channels.
Bay 15 is also a popular wedding venue, since the resort has a very large seaside banqueting capability – the catering team is geared up to serve up to 900 guests. Corporate travellers also favour Bay 15 because of the proximity of the resort to the main business and commercial hubs of Panjim, Verna Industrial Estate and Patto.
Gracing the shores of Dona Paula, Bay 15 is a delightful addition to our state's hospitality and culinary scene. Check it out!
At Odxel Beach Dona Paula
Ph: +91 7350146000