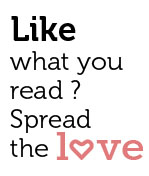 Share
Yasmeen Premji (R) with Shabana Azmi at her book release
Did i mention she's married to Azim Premji, India's 4th richest man?
It may not be politically correct to even ask the question. But considering the size of her bank account, I think it's a fair one: Would anyone be interested in reading Yasmeen Premji's debut novel if she didn't happen to be married to Azim Premji, India's 4th richest man according to Forbes?
Surprisingly, I believe the answer is yes.
'Days of Gold & Sepia', published late last year, relates the rags-to-riches saga of Lalljee Lakha, who rises from being an orphaned goatherd in the deserts of Kutch to become Bombay's "Cotton King". The story is developed against the backdrop of a tumultuous century, related with an acute sensitivity to the nuances of human suffering and emotion. The sweeping narrative's epic characters include freedom fighters, merchants, princes, maharajas, soothsayers, soldiers of the British Raj, pirates and courtesans. Lalljee is a man of great courage and character, and his is a story of the discovery of life, the agony of impossible love and of immense personal integrity. It grips you from start to finish.
Yasmeen read excerpts from 'Days of Gold & Sepia' at a well-attended April 3 reading at the Literati Bookshop and Café in Calangute. Perhaps as extraordinary as the book itself is the fact that it took her over 20 years to write it, mostly on loose scraps of paper. A great deal of research went into the historical facts, and she visited Kutch to get the feel of the salt and sand.
"As a first time novelist I feel fantastic. It was a book I had to write and I'm pleased that people read it and enjoy. It gives me lot of satisfaction", Yasmeen says.
For me, the stunning integrity at the heart of the novel was not surprising, given what the Premjis themselves stand for. Goa Streets recently included Azim Premji as Number 2 on a list of the "20 Most Successful Indians Alive Today". And not just because he's one of the richest men in the world (he's chairman of the software company Wipro Limited), but because he and his wife are committed to making the world a better place. The Premjis have already given away 25 percent of their wealth to charity, and the Azim Premji Foundation works tirelessly to raise up primary education in rural India.
Azim, 69, is the first Indian and third non-American to sign up for Giving Pledge, an initiative led by Bill Gates and Warren Buffett to encourage the world's richest people to use their wealth for the betterment of humanity.
Yasmeen wanted to be a writer at the age of 10. Her first short story was published under a pseudonym just before she turned 18.
"It was stylish in those days to write under pseudonyms. Later I published a few under my name", she explains.
She grew up in Bombay and earned a bachelors degree in psychology from St. Xaviers College and a Masters degree in Psychology from Smith College, Massachusetts (USA). In the early 70s, she worked as a Personnel Supervisor with Esso Inc and later got a diploma in interior design. For many years she served as a senior editor at the design magazine 'Inside Outside'.
Yasmeen Premji
Despite her vast wealth, she comes off as an unassuming person, and she stays away from the media. She and her husband, parents of two sons, reside in Bangalore.
One of the most noteworthy aspects of 'Days of Gold & Sepia' is its haunting evocation of old Bombay, and its vivid depictions of the eventful period between India's 1857 War for Independence and the freedom struggles of the early 20th century. But what gives the story its extraordinary emotional punch are the tales of love and tragedy, such as the drowning of Lalljee's infant son in a bathtub he imported from Rome.
With this novel, Yasmeen has stepped out of the shadows and into the limelight. And we're all better off because she did.
'Days of Gold & Sepia' is published by Harper Collins.