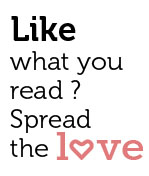 Share
Who's More Indian, the Head of the Congress Party or the Governor of Louisiana?
Our children ask us curious questions in this brave new world that we now inhabit; about gender (can I change my gender?), about sex (what is same-sex marriage?), about religion (can I be a Christian and still believe in Darwin's theory of evolution?), about race (am I British or Goan?). This sample of questions has been catalogued from my own ten-year old's inquisitiveness. Can you imagine the complexity of challenges facing our twenty year olds standing on the precipice of adulthood and howling like wolves for their independence?
We as parents must be ready to answer these questions honestly and with the humility that we don't have all the answers. We must wait patiently, as if in a doctor's consulting room, and trust that the future will unfold at its own pace.  There is no point in agitating frantically or protesting loudly against things that we don't understand. What is important is that we interpret life's experiences with compassion and justice.
Issues of gender and sexuality, as gut-wrenching as they can be, in the end are subject to certain biological imperatives. But issues of race often take on a life of their own independent of biology, and are proving to be especially sensitive in the twenty-first century.
In the summer of 2004, India was in a quandary. Congress's triumph in the general elections, presented Indians with the very real possibility of Sonia Gandhi, then the leading light of the Congress party, becoming their prime-minister.
Sonia Gandhi was born in the distinctly Italian town of Lusiana to modest but strong-willed parents, Stefano and Paola Maino. Sonia's early parochial education at the Convent of Mary Ausiliatrice was structured and constrained.
Her arrival in England, in 1965, introduced her to a wider world. Soon, Sonia would fall in love and marry an Indian man, Rajiv Gandhi and have his children, Rahul and Priyanka; mourn the assassination of her mother-in-law, Indira Gandhi, in 1984; see her husband become the prime-minister in a chaotic post-Indira era and then survive the turmoil, and the heartbreak, of his assassination. Widowed with two young children to raise, she could have fled to the relative safety and comfort of Europe but she chose to stay, eventually taking over the reins of the Congress party and leading it to electoral victory.
Sonia has always maintained that she became Indian the day she joined the Gandhi household. She immersed herself in the lives of India's first family, the Nehru-Gandhi dynasty, learnt the language and adopted the sari as her dress of choice. Whatever one's politics are, Sonia cannot be denied a legacy as a champion of India's poor, the teeming millions who call her 'ma', and whose right to a life of dignity she has protected through schemes like NREGA, which guarantees 100 days of paid work per year in rural India, and the National Food Security Act of 2013.
What it means to be Indian as a member of the Nehru-Gandhi household, a family often accused of Anglophilia, is debatable. But where can one find a definition of Indian-ness, in a country so pluralistic that several dialects and cuisines can co-exist within a radius of a few miles? The same section of society – the conservative, the overtly nationalistic – who harbour narrow definitions of what it means to be Indian, and to whom Sonia Gandhi could never be Indian enough, are the ones who are unashamedly proud of Bobby Jindal, running for the US presidency.
The forty-four year old Piyush 'Bobby' Jindal was born in Louisiana, United States, to first-generation Indian immigrants. His early precocity lent itself to a stellar academic record including being named in USA Today, All-USA academic team list. The deep South, of which Louisiana is a part, can throw up all sorts of politics. One can identify with the wounds of the Confederacy, still nursed a century and half after the American Civil War, and which keep alive much of the racism and violence inflicted upon black communities (all of which was in sharp display in the recent massacre of the black parishioners at a South Carolina church and the subsequent debate over displaying the Confederate flag). One can embrace the thick politics of the religious right in this Bible belt. Or one can feel solidarity with the activisim of those disenfranchised by race politics and the hard poverty of the American south.
Jindal, a convert to Christianity, has chosen the former. Not only is he a conservative but he routinely champions the most extreme of right-wing positions. Bobby Jindal does not identify as an Indian either culturally or racially. He is an American; the defender of majoritarian white America trapped in a brown man's body.
Which brings us to the question: what exactly is race? In the world we live in, we have to accept that race is as malleable as, we now believe, gender to be. We are forever in 'mimic men' mode (to borrow a phrase from Hanif Kureishi and Naipaul). We are forever borrowing ideas and ideologies to improve our lot in life. Perhaps, nowhere else is this borrowing more intense than in the life of an immigrant, for the immigrant exists only through the eyes of his host. In every other way, his life is diminished and of little worth. His survival depends on mimicking his host as quickly as possible or what the western world calls assimilating. But, being a mimic is almost always a consensual act because survival is paramount in human evolution. By this relentless, if imperceptible act of consensual mimicry, the old ceases to exist and we evolve into something entirely new which cannot be defined by the colour of our skin, by the religions of our priests or by the birth places of our ancestors. Sonia Gandhi has not a strand of DNA originating from the sub-continent. And yet she is far more Indian than Bobby Jindal. Race is and will continue to be the most perplexing issue of our times and that of our children.
Selma Carvalho is a columnist and author of 'A Railway Runs Through: Goans of British East Africa, 1865-1980'. Between 2011-2014, she headed the Oral Histories of British- Goans project.