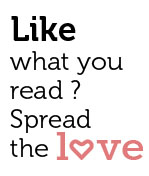 Share
Brandon Fernandes, ed 19, sale has achieved what no Goan footballer has ever done before. He has grabbed the attention of football clubs from the English Premier League, pharmacy the world's most popular football league.
His father Jaju believes it would not have happened if Brandon had stayed back in Goa and even trained with the best here.
In Goa, it would be "unthinkable," says Jaju.
Being a former football administrator, Jaju knows that in Goa, being a talented, even prodigiously talented youngster does not promise you an opportunity to achieve sporting excellence.
Every year, thousands of athletes toil to win laurels at various age-category competitions, besides school and college sports. However, with very few exceptions, there's little hope that athletes from Goa can even make it big at the national level, leave alone earn medals and titles at international meets or the Olympics.
It's a story repeated throughout India, and brought home every time we see Olympic images of a paltry Indian delegation alongside large teams from China, Russia, the U.S. and other countries with populations a fraction the size of India's.
Why don't we excel at sports as others do? In the end, this is clearly a story about will, not talent, of which there is no shortage in India.
Goa is a good case in point.
One sports administrator blames the drought on a generalized absence of zeal.
"There is a distinct lack of interest in sports among the youth today. Perhaps, it's because there's too much distraction in the Internet, television, etcectra, etcectra," secretary of the Goa Olympic Association Gurudutt Bhakta told Streets.
Satish Prabhu
Those distractions, of course, don't absolve the responsibility of adults to see to it that such things are given priority. There is no lack of Internet or television in many countries, both large and small, which do succeed in nurturing their sports prodigies who go on to glorious feats.
Of course even in Goa there are exceptions.
A small, select band of athletes have defied lack of money, dearth in training facilities and other obstacles to become the best.
Swimmer Talasha Prabhu (see top pic) has won two golds at the international level. Her state and national level tally clocks 174 gold, 24 silver and 12 bronze medals. However, she uses Bengaluru as a base camp for training and has set her sights on the USA.
"Soon, she will move to the United States for better training facilities and to avail services of the best coaches," her father Satish Prabhu said. Prabhu hopes that his daughter will be one of India's medal hopefuls at the 2016 Olympics in Brazil.
Talasha's laurels haven't come in cheap, though. It was a local mining company owned by the Panjim-based Dempo family, which came to the rescue by making the swimmer a brand ambassador. The Dempos now foot the bill for the Talasha's training and travel.
"Sponsors in India come forward only after an athlete has achieved success. For training, however, sponsorship is unheard of in India," says Satish.
Besides Talasha, the Dempo group also supports Natasha Palha, who ranks 812 in the International Tennis Federation world rankings. The sponsorship includes funding for training and competition exposure at the international level.
Goa also has its share of chess champions, notably 13-year-old Woman Grandmaster Ivana Furtado and her senior Bhakti Kulkarni, 20.
Unfortunately, the list of successful prodigies doesn't go much beyond that.
In a phenomenon repeated in much of India, few Goan families are willing to do what it takes to nurture world-class athletes, even when their kids show true promise.
Currently, there's no support system which will push the transition of athletes like Talasha, or Natasha, or Brandon on to the international stage. In a few cases the void can be filled by influential families or private sponsorships. Most, if not all, depend on coaches and infrastructure outside the state and sometimes abroad.
"It would have been impossible for us to further Talasha's career if not for the sponsorship from Dempo," says her father Satish.
One of the reasons Goan athletic talent, as in other parts of India, goes un-nurtured is because of an emphasis on academics over sports.
"Many athletes give up their sports pursuits at the academically crucial 10th or plus-two level. In the case of Talasha, we took a conscious decision to pull her out from the normal academic system and enrol her in the Open University," Satish said. Very few Goan families are willing to do that with their children talented in sports, he adds.
It's time governments at the state and central level begin to get their act together and provide a platform, distinct from the current mass-oriented system, to the best athletes at the international level, says Bhakta.
"We are also badly lacking in infrastructure. But with the Lusofonia games scheduled to be hosted in Goa later this year, we will have international standard infrastructure in some disciplines," he said.
The state will have to work towards setting up a world-class sports centre where the best athletes can train, he said.
Goan Rochus Fernandes, now in his 30s, also had dreams of playing English football. And very likely the talent for it, too.
"We didn't know, and nobody advised us, on whether Rochus had the skill and talent that sufficed to reach international heights. A minor knee injury when he was sixteen brought in doubts and we took a collective decision that he give up on seeking a slot at the Tata Football Academy, where a couple of his peers made it and excelled at the national level," his father Menino told Streets.
Today Rochus is in England alright, but pursuing a career in the hospitality and travel trade. The family talked Rochus into concentrating on his academic pursuits, to "make it" in life.
Too bad "making it" for him won't include triumphs on the professional sports field.
/
/