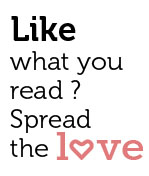 Share
Artist Manager, medicine Zhenya M, ed supervises choreography on set
Nafs: A New Movie Filmed In Goa
(Goa Streets is proud to be Media Partner for this fascinating creative venture)
Nafs is a fictional tale, a Goan drug cartel revenge film based on the fable of the Three Little Pigs. Shot in Goa, it's directed by Thomas Drissen, the acclaimed director from Amsterdam, with film and TV director Sonia Filinto. It stars Bollywood's Peeya Rai and Adhir Bhat, as well as Marianne Borgo from Paris and Goa's very own Rajesh Pednekar.
Here's how Aftab Khan Farooqui, creator of this Hindi feature film, describes the idea:
While I look for words to replace 'gang war', 'bloodshed', 'narcotics' and 'kingpin', I realize that many have struggled to create magical cinematic moments using these as backdrops and a very few Godfathers have succeeded. With a team that is made up of a camera crew from Milan and France, an editor from Brazil and a director from Amsterdam, backed by the Goans, the oldest story
of The Three Little Pigs where there's 'Huffing, Puffing and Blowing Houses Down…', Nafs ( Ego in English) becomes a cleverly narrated, visually stimulating age-old mafia tale that follows a Guy Ritchie and Breaking Bad genre in Hindi.
Performance driven by eccentric male, female and animal characters, this feature film gets told in eight languages where the Israelis, the Russians, the Nigerians and the Arabs come together to capture their drug market in one of the world's most popular international destination of full moons, sunsets and Indian romance – captured on camera like never before. With clever hints on Acro yoga, raw food, environment and pollution, this soul-stirring story goes beyond three oinks and a wolf and boasts of the coolest soundtrack created by Middle Eastern, Indian and Spanish musicians and is cleverly paced with unpredictable moments, gut wrenching dialogue and well placed silence. Shooting began last year and the crew, from various parts of the world, in three different units, will wrap production by June 2015 and I will edit in Brazil after which we will bring it back to Mumbai for sound treatment and dubbing. It is expected to be released all over the world next year. Proud to have Tito's Group as Associate Partners on one of Goa's most stylish films and Goa Streets as a Media Partner!
French Actress Marianne Borgo and Goan Actor Rajesh Pednekar play Druglords
SYNOPSIS
The film's plot opens with Madam Raquel, Khan Bhai and Officer Iblees as the mismatched trio that head the drug cartel in Goa, where all kinds of narcotics are distributed through a network of couriers around the country. Raquel almost never steps out of her lesbian harem and relies on Khan Bhai to facilitate distribution while Iblees protects the cartel with his high-end connections.
Business is going great when suddenly the drugs are seized at customs and some of the carriers murdered by a mysterious man named Charlie. The three pool their resources to track down the killer and discover a face from the past – a surprisingly simple chap from a simple village who takes on the cartel in one of the most poetic revenge tales written for cinema.
Amsterdam Director Thomas Drissen with Sara Visconti, Italy on camera 
Statement from Director Thomas Drissen:
Despite the thousands of different cultures and languages humans have shaped and created over the years, we often forget to realize that at heart, people are not so different universally. We all know anger, selfishness, revenge, the love of money and power but simultaneously also know fear, desire, love and heartbreak.
NAFS is a crime movie that tells the story of a well organized mafia led by various colorful characters who –at first sight–would not want to cooperate with each other. However, each of their individual motivations makes them a strong, evil force. The protagonist on the other hand, incorporates all these motivations into one single character, thereby flirting with the ambiguous balance between wrong and right.
I believe by blending characters from various different races, religions and backgrounds into one coherent story in exotic India, audiences are able to identify themselves with the characters universally. Globally. A story without borders. Just like notorious fairy tales, urban legends and folk tales. As a Dutch citizen I have lived in the Netherlands, the United States, Taiwan and India. Race, religion, and borders have not prevented me from making friends, falling in love, understanding and connecting. That's what I aim with this film as well.
Creator Aftab Khan Farooqui on set