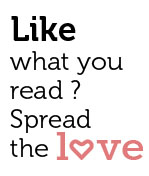 Share
Trailblazers of Goa: Passionate People Who Make A Difference
Are Rowdy Tourist Boats Good For Dolphins? Can We Enjoy Nature Without Destroying It?
One Woman's Fight For Tourism With A Conscience in Goa
EDITOR'S NOTE: The history of human treatment of animals is deeply tragic. Mass extinctions and unthinkable cruelty are the pillars of our relationship with the other creatures of our planet. Some among us understand this reality and are fighting to do something about it. One of them is the passionate and determined Puja Mitra, whose organisation 'Terra Conscious' is at the forefront of responsible tourism in Goa, battling for new paradigms that don't destroy the habitats and well-being or our state's animals. For this we have chosen Puja as this week's featured personality in the Goa Streets series, "Trailblazers of Goa: Passionate People Who Make A Difference." Our series features photos and interviews with those who break convention, obliterate barriers, seize new opportunities and inspire the best in us. We have asked each of our Trailblazers the exact same questions about their lives and hopes for Goa (see bottom of this story). Trailblazers of Goa pictures have been taken by noted photographer Eugen Hanley, with words by long-time writer and world traveller Hilary Lapedis.
Are you a responsible tourist? Are you conscious of the environment when you go on safari or enjoy a dolphin-spotting boat trip? Puja Mitra, 33 and her organisation, 'Terra Conscious' has set up shop in Goa to help raise our consciousness of marine and coastal tourism. She's in the business of helping bring together the local community who are economically dependent on coastal tourism, tourists and, of course, the marine life in all its wonderful diversity.
"Our seventeenth dolphin in eight months has just washed up," Puja Mitra tells me, her voice loaded with sadness. This is Puja's fight. With her one-year-old organisation 'Terra Conscious', Puja militates for responsible tourism and 'integrated conservation'. As she describes it, this is conservation viewed not just from the point of view of the species but also the human communities that share the habitat. She sees and fights for a Goa that is conscious of people's and marine life's needs and works in a practical way to make their life better, every single day. She realized early on in her conservation work that it wasn't enough to have science-based ecologists heading up programmes. "You also have to have someone who understands the community."
So, how did Bengali Puja Mitra end up here six years ago? Her journey started with her working as a New Media graduate in an events company, toiling away writing greetings for toddlers' birthday parties. Something snapped! Was this really what she wanted from her working life? So, Puja closed her laptop and headed north to Assam to work on an elephant conservation project. It was thanks to this experience that Puja came to her integrated concept of conservation.
From elephants in Assam to dolphins and marine life in Goa, Puja's mission is clear. We need to co-exist responsibly with our wildlife. Fisher-folk need to make a living and one of the ways they do this in Goa is by taking tourists out on dolphin-spotting trips. Many even offer free trips if no dolphins are spotted. These boats can come too close to the dolphins without cutting their engine; play blaring Bollywood music and have guests aboard who often throw their empties into the water. As much as the boat owners despair of this practice, they fear reprimanding their paying guests because they need to make a living. As a result, respect for marine life plays second fiddle to perceived tourist needs. Puja's work with her outreach programmes understands this. And she works with the Morjim Dolphin Boat Owners' Association in promoting ethical dolphin watching. From holding meetings with them, to putting up signboards which give information on humpback dolphins as well as guidelines on how to offer ethical and enjoyable trips, to partnering with the association in running trips that are as much fun for the dolphins as the tourists.Puja is certainly energetic and dynamic in providing a platform for tourism with a conscience.
'Terra Conscious' has achieved huge momentum in only its first year. Holding workshops with Goa's Forest Department and the Tourism Development Corporation as well as commercial stakeholders to explore practical ways to promote sustainable tourism, Puja's organization is providing a forum for discussion. She's run workshops giving practical training to 142 lifeguards as well as forest guards and officers in how to be front line responders in marine mammal stranding.
'Terra Conscious' runs an Ocean Biodiversity Experience which is a model of how to run an ethical tourism trip. In this way, Puja hopes that she can encourage more boat owners to move away from the dolphin scaring trips they offer currently. Being mindful of economic realities, Puja pays her boat owner partners significantly more for these excursions so ethical doesn't mean losing money.
"It's time to re-brand Goa," asserts Puja. Tourism isn't necessarily about swigging beer on the beach and taking cheap thoughtless dolphin trips. With Puja and 'Terra Conscious' on the case, it can be so much more. For humans and marine life alike, it's time we all developed a conscious conscience. Puja Mitra, you are one dynamic Trailblazer!
What inspires you about Goa?
The people I have met here. It's warmth, natural beauty and especially the spirit of those who are fighting to protect it.
If you could become King or Queen of Goa, what would you change about it?
Well, I don't believe in monarchy, so I wouldn't be too interested in being the Queen of Goa. However, my hope is that we are able to course correct in time and protect Goa's natural and cultural heritage , together as a community.
If you could throw a party and invite any 5 people in the world, living or dead, who would they be?
a) Gerald Durrel – Because he has a great sense of humour and a lifetime of adventure to share.
b) Dr. Lori Marino – She taught me so much about cetaceans and helped me believe that I didn't have to be a scientist to help the animals I love and inspired me to follow my heart. So I'd definitely want to spend time with her.
c) Wangari Maathai – I would love to hear how she coped with all the struggles she faced during her efforts to establish the Green Belt Movement in Kenya.
d) Prerna Bindra -She's another inspiration , fearless and forthright in her words and actions to raise awareness about wildlife conservation in India and an absolutely warm, wonderful person.
e) Ishani Mitra – My sister, who would throw an excellent party, so I wouldn't have to do anything, and she sings beautifully, so we would be entertained and she'd prevent the conversation from being completely about animals and conservation issues.
What drives you in life?
The need to speak up and make a difference.
What are your hopes and dreams for Goa?
That it becomes a place, not afraid to be itself, where it's not being twisted into some garish image of what the government imagines tourists want to see or citizens want in terms of development. I would love to see all the inspiring people-led movements in Goa synergising into one cohesive action that transforms the present and future of Goa in a way, that we still can make room for dolphins, corals, turtles, sea cucumbers, fisher folk, farmers, dreamers, writers, thinkers, artists, conscious travellers in our inevitable march towards modern times.
Please tell us a secret or some secrets about yourself?
I am fairly OCD and have a mania for washing my hands and nagging everyone around me to do it too.
To read more about Puja Mitra and Terra Conscious please click here.
To read about our previous Trailblazers, click below.
Maria Isabel de Santa Rita Vas