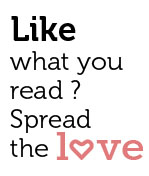 Share
House of Arun Miranda
Goan Architect To Attend Earth USA 2015 Conference
Architect Hyacinth Pinto has been building houses differently in Goa for many years now. Tonnes of concrete and steel do not interest her. Hyacinth uses rammed earth to build homes, yes, just simple plain old compressed mud. And in September this year she will fly to Santa Fe in New Mexico, USA—the only Goan (one of two Indian architects) to present her work at the Earth USA 2015 Conference.
Earth USA 2015 is the Eighth International Conference on Architecture and Construction with Earthen Materials, initiated by Earth USA and organised by Adobe in Action. The formal conference will take place from 2nd to 4th October at the New Mexico Museum of Art, Santa Fe. This year's conference will include adobe, rammed earth, compressed earth block (CEB) and monolithic adobe (cob).
Panjim-based Hyacinth built her first rammed earth house in 1994 at Divar, for one of Panjim's most colourful personalities—Luis D'Souza, the owner of Venite Restaurant. Though centuries-old mud houses can be seen in every village in Goa, the modern trend has veered sharply towards reinforced concrete structures. So it takes a liberal mind to choose to build in earth.
"The Konkan Railway work was going on, and truckfuls of mud were freely available," says Hyacinth. To get worksmen to build in mud we looked for villagers who were staying in mudhouses, since they would regularly repair and extend their own houses in mud."
Her second RE house was at Alto-Dabolim for Rajiv Yaduvanshi, an IAS officer. This was a two-storeyed structure, with a timber first floor. Every load bearing wall was built in rammed earth.
In 2013 she completed her most ambitious project, a two-storeyed earth-walled house house for Arun Miranda at Pilerne. Only the stairwell walls that supported the water tank were built in stone masonry. "An architectural student studied this house using various parameters and it was found to be the most climatically compatible house for that environment," informs the architect. The house was also featured in Project Monitor, an architectural e-journal.
"Our Goan lateritic soil is ideal for rammed earth building," says Hyacinth. "We need to use a ratio of 60:40 of sand and clay. If the sand content is more there is no cohesion, and if the clay exceeds there is shrinkage."
These successful projects have revived interest in earth-building, she feels. "There is still a stigma associated with a mudhouse, it is perceived as a poor man's house. But the building resources, expertise and manpower is available. A lot of worksmen from Bicholim, Canacona, Pernem and even Chorao are very good at earth-building."
Among the Indian team headed for New Mexico is Satprem Maini, the head of Auroville's Earth Insititute at Pondicherry, and a trainer of many earth architects. It is a matter of pride that Goa, a hoary old land that has some of the finest old rammed earth houses in India, is sending an architect to this prestigious world conference. Long live the Matiechem Ghor!
Hyacinth Pinto