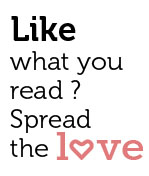 Share
Can you teach me how to learn?" asked a student, pill to which the master replied, for sale "Can you learn how to let me teach?" A question very rarely answers a question, but the above banter introduces a curious teacher and an eager pupil.
Nuvem-based artist Valentino Gasper discovered this student in a strange way. She was his cook. "I watched the way she would make chapattis. The delicate shapes and continuity spoke volumes of her aesthetic sense," says Valentino of how he gradually converted his uneducated chef into an assistant at clay molding and sculpting.
Now 60-year-old Valentino Gasper is preparing to establish a one-of-a-kind sculpting and 3-D art school in Goa – sharing his highly unique outlook with all those willing to embrace it. It's going to be a game changer in the world of sculpture in Goa.
Valentino has dedicated himself to the realms of nature, deep in the spring village of Nuvem in South Goa, to capture the essence of the abstract. He believes that nature provides the serenity to imagine, reflect and create, but one's biggest test is to deliver in the imperfect world. "If you can't remain calm in the traffic, what is the point of meditating in the Himalayas?" he reflects. "Yes, nature does help you relax and reflect, but these reflections should help you face the real world."
His simple abode is scattered with rough sketches and raw concepts yet to be idealized and crafted. "It is essential to keep art away from business but when it ends up being your source of livelihood it becomes difficult," he admits, adding that it takes courage to persevere a career in art without formal education. Valentino may not be a certified student of art or architecture but he has valuable teaching experience, having taught painting in the Virgin Islands of America and clay sculpting and glass forming at Provence in France as a guest expert.
"There is a huge difference between knowledge and wisdom. Somehow I could not grasp whatever they tried teaching me in science class, so I skipped it." It is quite evident that he does have a grasp over many aspects of physics and chemistry; testified by the fact that he fabricates his own machinery.
Though a native of Siolim, he spent most of his childhood in Pune and schooled at St. Vincent's. In Pune he got introduced to art and theatre where his group would perform numerous original plays. He got involved in restoration of old bikes and car painting.
Valentino gazes at the two gorgeous horses in his backyard.
"Horses can see and hear better in the dark and are better friends than dogs," he whispers just to make sure his loyal German shepherd sitting nearby hadn't heard him. "M.F. Hussain may have painted many horses but he has surely not sat with them, talked to them and cleaned their dung."
 "The pig is another beautiful pet that can be domesticated. People have given the pig a bad name," he says, referring to the identity crisis faced by the animal. Valentino has this natural urge to capture an emotion, even if it means pausing to see the fear in the eyes of a young goat crossing the road. "I have been longing to get a close up view of the eyes," he explains, referring to an incomplete sketch. "I usually paint the eyes last because the eyes bring the picture alive. It is more than just a body part."
He has shared his talent and skills with many young artists who have approached him but now he plans to make his workshops and classes more structured. Come September, he is planning to establish a school of sculpture and 3-D art under the banner of 'Centre Punch'.
"God is not a boring creator; he always creates everything off-centric and exotic. However, students and teachers of art colleges have a poor perspective of 3-D work.  They do not possess hands-on experience, since they hardly practice," he says, stating the advantages one would have if they decide to register for an apprenticeship at Centre Punch.
Valentino labels the course as an apprenticeship.  The syllabus would primarily include clay modeling, wood and stone carving, techniques of moulding in bronze metal, fiber glass, metal bending and fabrication of junk sculpture. Students who wish to specialize in a particular field would be recommended to a professional at the end of the course.
Besides Valentino, Centre Punch would also host guest professionals. Bombay's Sandeep Manchekar, an expert in ceramics and glazing sculptors, and Goa's Sachin Madgale, an expert in fiber glass and other composite materials, have consented to visit and pass on their expertise.
Those who scribble abstract squiggles in their school books and twist crumpled balls of paper rather than taking down notes in class will surely find direction at this innovative school of sculpture.
Contact Valentino at: 7507389709. 
/
/
/