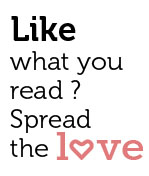 Share
In a first of its kind event, Sol de Goa the boutique hotel in Nerul , organized  'The Dark Carnival' day-long music festival on Sunday August 23. The star studded event, sponsored by Seagram's brought together artists from across the nation to unite and play for a cause.
Parikrama, the six-piece rock band from Delhi synonymous with rock music in India for the past 25 years and a regular feature at college and music festivals internationally, were the show stoppers. Parikrama has opened for Iron Maiden three times, and is the only Indian rock band to have played the Download Festival in the UK.
Apart from Parikrama, phenomenally talented bands and DJs took the stage at a freshly constructed festival area on the grounds of Sol de Goa. Bands who performed included Electric Pulse (Battle of the Bands winner), Back to Basics who are known for getting people on their feet at venues like Cheenos, Atomic Cats with one of Goa's favourite female singers Chrystal Farrell and String Hoppers with New York City based vocalist Ranjit Arapurakal.
Female DJs Julia Bliss played some wicked tunes from the cutting edge of all music festivals and DJs Shy-O, Benz, Zeeqar, Nix and Blossom and Vahid also contributed a set of thumping beats.
The event was managed by Melvin Lobo, Daniel Earney and Deepak Kapoor.
'Note: The corner is a regular space where businesses, entrepreneurs and all others with noteworthy projects can 'strut their stuff"