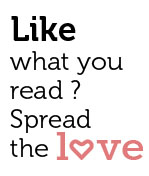 Share
When it comes to India-China relations, stomach Goa is used to taking a front seat. In recent years, order much dust has been raised about tonnes of mining ore being shipped to China from Goa. But few may know that an arts foundation in Goa has been making steady strides in establishing relations between the art fraternities in these two giant countries, with our little state as the hub.
The Vice-Versa Foundation, started in 2005, is a nonprofit institute based right here in Goa. According to Theodore Mesquita, Vice-Versa's founder and curator, the foundation's purpose is to promote the visual arts globally. Workshops on printmaking and sculpture as well as several scholarly papers and publications have been produced by the Foundation in the last few years.
In May 2012, two Chinese artists travelled and worked in Goa on a residency offered by Vice-Versa. And, of course, two Indians went to China that same year. The exchange program continued this year, with two more Chinese artists coming to Goa in January and February. I had the opportunity to interview the two Chinese artists from the first round, and to explore their fine work and fresh perspectives.
An Oil painting by Zheng Zhiyan
Zheng Zhiyan, who hails from Anshan, Liaoning Province of China, specializes in oil painting. Zhang Zhigang, who goes by the nickname 'Will', is from Jiangxi Province and has graduated in Ceramic Design, with a Masters in Art History.
I spoke to both artists, with Will speaking in halting English and translating for Zheng.
Will painted a Chinese cartographic image showing the places he has visited in Goa. Stylized waves and hills flank the villages and their establishments. Zheng's oil on canvas shows a girl with a blend of Sino-Indian looks holding up a two flowers, of Chinese and Indian origin. Her bone-like headgear and pose is reminiscent of the Statue of Liberty. As we chat, Facebook and Google come into the conversation. They have a quizzical look on their faces, they have never heard of either. (I suppose this should not have surprised me, since both are among the sites blocked by China's Great Firewall).
What was Mesquita's perception of these Chinese artists who came to Goa?
Zheng Zhiyan and Zhang Zhigang in Goa
"They were established artists. Their world view is totally different from ours. It was refreshing to see their point of view and line of work. Will (Zhang Zhigang) transferred his memories of China, through his work, into the Goan topography. He tried to correlate the two cultures by mapping his memories."
"Zheng Zhiyan's work is very postmodern in character. His striking portraits have Mongoloid features, which again are associated with his part of the world. His works are imbued with his racial memory. In his visual language he has collected images from his travels, especially from his recent residency at the US, which have reflected in his images." Mesquita is referring to the Statue of Liberty, the handgun from the Wild West and other symbolism in Zheng's paintings.
Vice versa, how was the experience of sending artists from India to China? Two Indian artists Sachin Karne and Prasanta Bandyopadhyay spent September and October of 2012 at a residency at the Beijing Shang Yuan Art Museum. Sachin Karne holds a Diploma in Drawing and Painting from Abhinava Kala Mahavidyalaya, Pune and a Post-Diploma in Creative Painting from the Faculty of Fine Arts, M. S. University, Baroda. Prasanta Bandyopadhyay completed his arts degree in Painting from the University of Burdwan in 2008 and post graduated in Painting from the University of Hyderabad in 2010.
A work by Zheng Zhiyan
"The magnitude of art galleries and works is huge," says Sachin Karne. "Their smallest gallery would be larger than India's largest gallery. Their artists receive a lot of support from the state. Beijing has many art districts, with exhibitions by artists from all over the world."
Karne did not sense any restraint or censorship in his stay there. "The Chinese people I met have great respect for India. They think we are culturally and economically richer than them. They are rather isolated, they don't know much about problem issues between China and India."
Mesquita muses on the selection process to send the artists to China. "Most established artists would not apply for a residency, as they would like to be invited. Contrary to their expectations, ours is an open forum for emerging and established artists of consequence."
"From the 77 applications received, we wanted an established artist of standing to represent the contemporary art practice of India, and chose Sachin Karne. The second artist chosen, Prasanta, impressed the selection committee with the reverence of his images, which fused the modern and the traditional. In his visual language one can see the practice of Indian miniature painting embodied with a contemporary language magnified in scale."
Why did Vice-Versa chose to connect with China in particular? "This was destiny," says Mesquita. "It was a chance meeting with Cheng Xiaobei, the Director of the Beijing Shang Yuan Art Museum at my residence in Panjim. She was looking for cooperation with Indian artists at large, with her institute in China. She had primarily come to see my work and offer a residency, but I had a larger vision to incorporate the Vice-Versa Foundation, of which this was an area of interest, to promote and propagate the arts of the subcontinent."
January and February of this year saw the second round of Chinese artists on a residency in Goa. Malan Llrui and Zhang Zhaohui, both proficient in oil painting, were in Goa along with Director Cheng Xiaobei.
Currently Vice Versa has invited artists from India to apply for a two-month all paid residential fellowship between August and September 2013 at the Beijing Shang Yuan Art Museum. Details can be found at www.viceversa.co.in.
This fascinating exchange between India and China is only a part of more ambitious plans by Theodore Mesquita, who plans to establish similar relations with Cuba, Russia, Spain, Poland and other countries. With a name like Vice-Versa, such mutually satisfying artistic intercourse is highly appropriate.
.
.
.