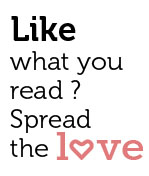 Share
.
.
Many folks tell me that Aldona is a village that instantly engulfs you with feelings of nostalgia and saudade as soon you set foot in it. Saudade is a Portuguese word that has no direct translation in English. It describes a deep emotional state of nostalgic longing for something that one loves. This sense of grace still pervades Aldona.
For, unlike some other villages in its immediate neighbourhood and elsewhere in Goa, Aldona has, to a large extent, retained the atmosphere of its past, resisting the onslaught of unbridled development.
But having said that, it certainly isn't one of those 'semi-primitive' villages of Goa, where streets get abandoned at 7 pm, folks go to bed by nine and life crawls at the pace of a snail.
Largely green-covered and nestled between hilly terrain on the south and a tributary of the Mandovi to its north, Aldona has a closely-knit resident community, which has seamlessly accepted a string of litterateurs, researchers and artists who have in recent years made the village their home.

The The panaromic view of Mapusa river and beyond from the Corjuvem Hill.
Celebrity author Amitav Ghosh and his author-wife Deborah, Rahul Srivastava, Maria Aurora Couto, Quiz master and writer Aniruddha Sengupta, researcher-writer Annie Claire Ketteringham, sculptor Walter D'Souza… the list of members of Goa's glitterati who've made Aldona their home is rather long.
Antonio Francisco Fernandes, an Aldona-bred Goan in his mid-fifties, wears the village's proud past on his sleeve. Now the public relations head of a top Goan company based in Vasco, Antonio says his village has had a premier school―St Thomas High School, founded by Professor Edward Soares― since 1923. The school exists and thrives to this day and is currently run by the Fransalians fathers. In 2006, a life-size statue of Soares was erected at the Aldona market triangle.
The school apart, Antonio waxes eloquent on Aldona's countryside and the avenues it offered him and his peers in the 60s and 70s to explore nature.
"We hiked up the hills and feasted on the blue berries (jamuns) and the black berries (kantam). Picking the berries from the trees was thrilling, an experience the children in modern times rarely pursue," says Antonio.
Many in the village take the plunge in several of the water bodies that dot the village, says Antonio, admitting however that its flora and fauna have undergone quite a change over the decades.
"We see one too many monkeys and peacocks these days in Aldona. It wasn't the case in the past, at least not in my memory," he revealed, adding that it is probably because of massive deforestation in nearby Tivim.
No story on Aldona can be complete without mention of the internecine rivalries and enmities among its people emanating from age-old religious and caste-based divides. The map of Aldona's history has discernable signs of such ulcers. It's perhaps the only village of Goa that set up two village communes, known as Communidades, on caste lines.
Aldona's caste divide dates back to the 17th century, during an attempt to grant equal rights to members of all castes at a meeting of the joneiros, or members.
It became a bone of contention and led to endless fights for nearly four centuries, culminating in the Communidade's bifurcation into two bodies – Communidade Fraternal of the Brahmins (which included goldsmiths) and the Communidade de Boa Esperanca of the Chardo (Kshatriya) and Sudra castes.
History also records that these rivalries led to the murder of a member named Caitano Soares as he was on his way to the neighbouring Ucassaim village. A cross was erected at the spot where he was killed, which stands to this day.
The spectre of this historical, internecine rivalry continues to loom over Aldona's contemporary community, although more mildly than in the past. Several attempts, even in the recent past, to bury the hatchet have met with little success. Inter-caste marriages occur less frequently than in the rest of Goa, and members of different castes tend to keep apart at social gatherings.

.jThe majestic saint Thomas Church
Architecturally, the village has been lent its share of grandeur by its majestic, sixteenth century St Thomas parish Church. Built on a plateau on the Mapusa river bank, the inside of the church is decorated with murals and giant statues. Village legend has it that the statues in the church were once decorated with jewels by inhabitants as a measure of their gratitude for prayers answered!
The jewels don't exist on the statues anymore. Akin to many other churches in Goa which over the centuries have been robbed of valuables, Aldona's church appears to have suffered a similar fate.
More recently, in 2004 to be precise, Aldona also came to be home to another architectural and engineering marvel―the cable-stayed bridge connecting Aldona to its island-ward Corjuem. The bridge is held by six cables on either side, and is a sight to behold.
As much as Aldona gets its fame from its edifices, it also has some celebrated sons and daughters, the most famous of whom, arguably is Reverend Father Filipe Neri Ferrao, the current Archbishop of Goa and Daman and the Patriarch of the East Indies.
Archbishop Filipe Neri Ferrao hails from the large Ferrao clan of the Santarxette ward of Aldona.
The serenity and the quiet in Aldona has also propelled the village onto Goa's tourism map. Quite a few tourists have been attracted by the natural beauty of the village and a few enterprising blokes have cashed in on it.
Avanilaya, for instance, is a tastefully designed boutique resort. Its Indo-Portuguese styled villas perched on the Corjuem hill offer breathtaking views of the Mapusa river and the mountainous expanse beyond.
Another cosy little tourist accommodation, 'Cancio's House', is run by Roberto Amaral and his wife Raquel from their 500-year-old Indo-Portuguese two storeyed mansion embedded in thick vegetation.
If the caste-religion divide pops out as an ugly ulcer from the village's history map, there are a handful of shabby sites that pop out from Aldona's geographical map today. Top on the list is the Tinto, the market place.
The shabby, ground-plus-one edifice lies in utter neglect with chunks of plaster peeling off every other day. It's a miracle that the vendors and traders whom the dilapidated building shelters during business hours survive unscathed each day.
The Tinto, though, has a tiny kiosk where Gokuldas Naik's family churns out some mouth-watering, channa dal flour-based (besan) snacks. If you happen to get to the village, don't leave without trying out a few of these, at least the freshly-made 'chakris' which tend to melt in your mouth, literally.
There are quite a few Aldonkars, or Oidonnkars in the Bardez dialect of Konkani, who believe the caste-religious seams will disappear just as Naik's chakri does when it melts in your mouth. Will it happen? Only time and the Oidonnkars will decide.
The villagers have certainly not succumbed to the ravaging real estate sharks that have gobbled up other areas of Bardez taluka. Their fortitude finds echoes in this Konkani song that commemorates a notorious 1895 incident in which the villagers repulsed a bandit attack on the Aldona church, killing a number of them.
.The cable stayed bridge connecting Aldona and Corjuvem
Cecil Pinto, a staunch Aldonkar, recalls his maternal grandmother singing the song:
Tin tarim bhair than aile re choru
Casmil Alvilem dhorlem re ghoru
Apunn ganvkar mhunn martale faru
Pondak gulli voileanu daru…
Oidonnkar kitle tiradoru
Chorank minddeank uddoile marunu
From three leagues away, came the thieves
And captured Casmil Alvilo's house
And there was firing
Bullets across the doors
Oidonnkars are such brave men
They killed all the rogues
Indeed ―nostalgia, saudade, intellectual grace and the fighting spirit keep the Aldona flag still flying high.
.
.