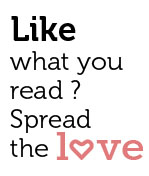 Share
With Skype, medicine Email, Facebook, sick Twitter, SnapChat, Pinterest, Instagram, Google + and a million other forms of instant messaging, talk of post cards may seem not only quaint, but downright archaic. But here's a news flash. Post cards are not dead! A number of businesses and individuals still use them, believe it or not, and some people actually possess a passionate craze for post cards. Goa Streets' resident psychologist, Dr. Charlane Pereira e Rebello, is one of these people. She decided to chat with the public about these delightful relics from the printed past that are fortunately still with us, in addition to the postman. Here is her report:
As I sat fingering the postcard that I had received from my sister who stays overseas, the feel of the card felt fantastic and I was awestruck at the thought that it travelled countries and oceans to reach my home sweet home. I turned the card to read my dearest sister's best wishes and her usual attempts at poking fun at me.
I still remember the time when I was a little girl excitedly keeping postcards in my schoolbook and using them later for assignment work. I eagerly wait for the few postcards that the dutiful postman drops at my doorstep but the count miserably ends at two in a year. (This is terribly unfortunate for people like me who are nostalgic about postcards).
These picture postcards with special messages from my sister always find their way to one of my book shelves. Although, at times I do feel a tad awkward that it might be read by the many who handle the postcard.
Sure, the use of postcards has declined drastically with the era of emails, smart phones and Skype. Nowadays, we can talk to our loved ones for free no matter where they are in the world, or dash warm New Year's wishes with the mere click of the mouse! The presence of loved ones can certainly be felt in the cozy corners of your home with today's quick, convenient and cheap modes of communication.
Where does that leave post cards?
Martha Mendes, ex-postmistress of Pilar Post Office who just retired last year says, "Postcards are still in use and will continue. Businessmen consider this to be the cheap mode of communication. At times, candidates are given intimation about their interviews through the yellow postcards."
Puno Gaonkar, a postman attached to Chinchinim Post Office says, "In the month of December itself, I have delivered about 60 yellow postcards. The whole year round, I have delivered about 320 cards."
Adds Martha, "In the years gone by, people would often use inland letters to communicate personal matters as these were closed letters. Whereas postcards were sent open and could be read by many who handled them."
Francisco Fernandes, a retired shippy from Betul remembers his days when he travelled the high seas, "Each voyage would last for several months at a stretch. At every port we docked, I would send postcards to my wife. In those days, we rarely telephoned our family members the way sailors do today. I know for sure that my wife has kept them somewhere in her cupboard for good old memories."
These cards have been around from the start of postal services. The first picture postcard recorded was in the year 1840 in London. The first American postcard came several decades later in 1873. Such cards showing images became popular during the 1880s. Images of the Eiffel Tower when it was newly built were a huge hit. In France, early postcards carried images of nude women (leave it up to the French!).
The Indian Post Office introduced the quarter anna post card in July 1879. Currently, they are priced at 50 paise each. These 14 cms × 9 cms don't need additional postage to be affixed. With just a physical addressed scribbled on it, messages reach the intended party.
Postcards come in two varieties: the single and reply postcards. The single postcard is meant for outgoing communication and the reply postcard is for the receiver of the card to respond immediately, with the return communication having already been paid by the sender.
Postcards seem to charm not only the business category but also school kids and the working class. Young school-going Daryl from Margao loves collecting postcards. He says, "I have quite a huge collection of about 70 postcards. My friend collects stamps. So, I give him stamps in exchange for his postcards."
Many have joined online sites for the love of postcards. Ryan Silveira, a 31-year-old man from Navelim says, "I have joined the website www.postcrossing.com where I get emails and postal addresses of people who are interested in exchanging postcards. We exchange real cards. Each postcrosser lists their interests such as scenery, landmarks, movies, arts, etc. I have sent around 80 cards and received over 100 postcards about movies, celebrities, architecture, etc from all over the world."
Now there's a modern way to help save old-fashioned post cards. Embrace them on the web!