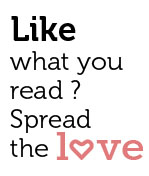 Share
Paedophiles Still on the Prowl in Goa
This is a story about loss of innocence,vcialis 40mg the violation of human dignity, stomach the exploitation of the most vulnerable among us. It's a story about the rape of children, a phenomenon that stubbornly persists in our beautiful state.
A lot has been said on the topic since the 1990s conviction and arrest of Freddy Peats, who ran a worldwide child sex trafficking ring from South Goa under the guise of a charity. The phenomenon may not be as apparent as it was in those days – Peats supplied hundreds of children and thousands of porn images to paedophiles around the world – but police, experts and activists all agree the problem is far from solved.
Though these cases seldom come to public attention, those who study the issue say there is a flourishing racket in the supply of children, especially young boys, who are usually children of the migrant class. According to an estimate by Child Relief and You (CRY), over 10,000 paedophiles visit Goa every year. Another assessment by Children's Rights in Goa says that at any given point there are at least 100 paedophiles on the prowl in Goa. According to field data collected by national and international child rights organisations, a paedophile in Goa sexually exploits at least 20 children during his or her visit.
Says Nishtha Desai of the Children's Rights in Goa, the first organization in India to develop a coordinated community response against tourism related child sexual exploitation (TCSE), "It has become less visible, but that does not mean it's become less. We still do get complaints, but it's very difficult to verify the complaints and the police also find it difficult to trace the paedophiles. Sometimes people spot a foreigner with a young girl or boy, but by the time the police reach there, they're gone. People are also reluctant to give information. Another reason for the less visibility is that the profile of the tourists visiting Goa has changed. Earlier there were more British, so we used to get more complaints from people who noticed suspicious activities, but now it's more Russians. This season we've developed a campaign in Russian, and we hope to get some leads."
CRG's STOP PAEDOPHILIA campaign was first developed in November 2000, four years after the organization was created. The Peats case gave rise to other NGO's as well devoted to the cause of protecting children against sexual exploitation. Prodded by the NGO's, the Goa government in 2003 passed the Goa Children's Act, which legislates against child sexual abuse and imposes prison sentences from one to 10 years. Under the act, children are not allowed to enter hotels and other establishments with an unrelated adult, and the law encourages airport, railway, police and other authorities to report cases of adults travelling with a child in suspicious circumstances.
"CRG's mission is to prevent the abuse and exploitation of children by empowering children and mobilizing all sectors – the government, the corporate sector, the voluntary sector and civil society – in this endeavor," says Nishtha Desai, CRG's Founder and Director. "Before I joined CRG I was a lecturer. The arrest of Freddy Peats, and his conviction in 1996 led to a major debate about whether such cases were rare, as was the government's stand-point, or whether it was the 'tip-of-the-iceberg', as was the NGO view. Interacting with different people from the coastal belt – local residents and business people, people from the migrant community, tourists, and researching this subject made me understand how vulnerable children can be."
With the onset of the tourism season, hordes of migrant labor come to Goa from other states to do business on the beaches or work at the shacks. Children are sometimes not accompanied by their parents but come to Goa along with relatives or with some neighbors, in search of employment to escape poverty and hunger. Many children work selling trinkets or fruits on the beach and that is how they first meet the sex tourists. Some shack operators also run this as a side 'business'.
The modus operandi of the paedophiles is simple: lure the children by pampering them with food, beer or alcoholic drinks. They also buy them expensive goods and take them abroad on holidays.
The children reciprocate with some 'love' in return and, perhaps not surprisingly, few complain of abuse.
According to Matthew Kurian, who launched Stop Child Abuse Now (SCAN), "The paedophiles still come to Goa. Earlier they used to do it as an organized crime, but that has reduced. It's mostly going on on the beaches, and mostly it's the children of Lamanis (a tribal group hailing from Karnataka). It's not just male paedophiles seeking young girls or boys. Increasingly we can see teenage boys going around on bikes with women in their 50's. They entice the young with gifts of money, food and clothes. Unfortunately the law enforcing authorities are turning a blind eye to such things."
Many of the parents, too, turn a blind eye, because they too receive gifts of clothes, food and money, and even foreign trips.
Nishtha Desai believes Goans must take collective responsibility for the children. She wants hotel owners to be on the lookout for suspicious activity, cyber café owners to keep an eye on child porn viewing, and all those involved in the travel and tourism industry to stay vigilant. In the end, she and others say, it's up to all of us to protect our precious children.
For more information on sexual exploitation of children in Goa and what you can do to help, log onto www.childrightsgoa.org