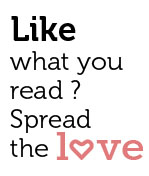 Share
Fun, Travel and Adventure With A Conscience!
That's because we're Eco-Friendly, Sustainable And Deeply Respectful Of Communities And Habitats
The Green Lion works for meaningful and eco-friendly travel around the world. We are pioneers in eco-tourism and create fun, adventurous and community-centric programs which focus on enhancing the travel experience without compromising our eco-system or adversely affecting the lives of communities and flora and fauna habitats. Through the years our strong emphasis on investing in lives and social development has enabled various communities to develop in the field of education. The immense work we have done at the grass-roots level has helped us become an integral part of the various communities we support. Our environmental and conservation efforts are not just tourist programs, but place a strong emphasis on protection, rehabilitation and creating workable long-term solutions. Our work involves knowledge sharing and educating local communities dependent on these eco-systems through which we ensure peaceful and sustainable co-habitation.
What we do
The Green Lion works in the widest range of volunteer programs across 15 countries in Asia, Oceania and South America. The students get the opportunity to participate in anything ranging from volunteer programs in education and community support and development to adventure and leisure travel and wildlife and environmental conservation. We are not passive spectators and encourage a 'get your hands dirty' approach. Our programs are not photo ops but require being actively involved and positively contributing to enrich local community life. We believe in putting in more than we get out. Participants speak of being enriched beyond expectations, with numerous testimonies of life changing experiences. This is evident from the fact that many of our participants return to our programs either in the same country or in other countries to join us in making a difference.
Mission Statement
The Green Lion believes in investing in lives, and over the years, our projects and programs have been carefully chosen and developed keeping the local community as our top priority. As our projects focus on areas of need and development, we are closely involved with and become a part of the communities we serve. We promote multi-cultural exchange, learning and travel, with our core focus on people. Our environmental and wildlife conservation projects are a mere extension of our beliefs. We go from investing in lives to investing in life as we realize the vital role the preservation and development of our natural habitats plays in sustaining life. Through involvement in our programs we aim to create life-changing experiences and lifelong friendships that will contribute to a more responsible society and a better planet.
Our Work in Goa
In Goa, for the past six years we have been working in the field of education, community development, environmental awareness, and animal welfare and eco-tourism wherein our Gap year students get the opportunity to experience the culture and diversity of India while traveling responsibly.
We have adopted various migratory communities and our focus has been in the field of health care among the local communities "to spread awareness on health care among the underprivileged section of our community."
The main objectives are to increase knowledge about affordable healthy food, to help underprivileged families attain better health and provide health-related awareness and education, and to give communities awareness of basic sanitation & proper disposal of garbage.
We do not stop here; children are the future of a nation.  The main areas where The Green Lion is working are to provide help and assistance in primary education, health awareness, women empowerment sensitization and improvement of infrastructure by way of beautification of schools and day-care centers. We utilize the skill, knowledge, time and energy of the international volunteers in this endeavor.  The Green Lion has provided volunteers to primary schools, day care centers (Anganwadi is one such place, providing food and early child education to poor & needy children), community health centers, old-age homes, and computer education programs, in addition to running informal schools for poor and drop-out children and adolescent girls. Community visits and health camps are organized regularly as a part of The Green Lion program. Many communities have benefited from The Green Lion programs, and we hope we can count on the support of the people of Goa to help us fulfill our mission of improving the lives of the less fortunate.
The Green Lion Team
Solomon James (Operations Manager – India)
Mobile: +91-9538926570
Email:greenlionindia@gmail.com
FB: facebook.com/greenlion.india
Larsen Michael (Goa Project Manager)
#1/78, Grande Morod, Saligao, Bardez, Goa 403511
Contact: +91-855-188-8657
Email- Larsenthegreenlion@gmail.com