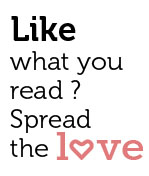 Share
A Delightful New Academy Offering Artistic And Life Skills Instruction Helps Pave The Way To A More Meaningful Life
My husband Deepak and I had a dream. We longed to set up a space where we could offer people – young and old – the opportunity to do something different and fulfilling in life, view outside the everyday tasks that dominate daily existence. And Life Skills Academy was born.
Our philosophy is simple. Get good teachers, keep the classes small and concentrate on giving the people of Goa a high that does not come out of a bottle or a weed. So the idea snowballed and we found a beautiful space in Nachinola – an old Indo-Portuguese house set in vast grounds, discount overlooking green fields and a sparkling river on the horizon. The loudest noise is the shrieking of the woodpeckers.
And we found great faculty. And a manager to run the show. Our Academy, combining artistic, life-skills, career and language instruction, is being inaugurated this week and includes some of the finest teachers in the country.
While I was running an art gallery in Bangalore, I discovered that most people are born with a creative side but have never had the opportunity to explore it. Some are intimidated by the concept of embracing art. And as for doing it themselves… you've got to be kidding! But then I ran some art classes. An introduction to art – nothing fancy. And when people actually got their fingers dirty they realized they were seeing things – colours, shapes, designs they had never noticed before. And it gave them a new-found confidence in themselves and their artistic judgment. Some even went on to study it further. There's no denying the high it gives you.
Francis Desousa, an alumnus of the Goa College of Art, is one of Goa's leading artists, with several awards and exhibitions under his belt. His unique style is a celebration of form and colour and his paintings make the viewer think. He will hold classes in Drawing and Composition and Creative Expression, Design and Calligraphy. Apart from teaching his students how to draw and paint, he hopes to kindle in them a heightened aesthetic awareness and ignite their creativity.
We met Sanjay Harmalkar, also an alumnus of the Goa College of Art, wearing his Chairperson of the Institute Menezes Braganza hat. It's only after I did some more research that I realized what a fantastic portrait painter he is. He is a multi-faceted person, with interests in advertising, sculpture, politics and music. So you can imagine our delight when he offered to teach Figurative Drawing and Painting to the students of Life Skills Academy!
Verodina Ferrao Desousa is Goa's celebrated award-winning sculptor. She has worked primarily with terracotta though she likes to experiment with other mediums as well. If you've seen the statue of Christ at the Shrine of the Miraculous Cross at Bambolim or the three (now two) fisherwomen sitting outside the old secretariat in Panjim, you've seen her work. Verodina has run workshops in Pottery and Sculpture in India and Australia. And now she will be running workshops at Life Skills Academy.
As for myself, I have been involved in theatre for almost 60 (yes, 60… that's not a typo) years. I have acted under several excellent directors, performed all over India, and received quite a few accolades for my work on stage and in film (one reviewer in The Hindu said I was among "… possibly the most talented Indian stage actresses we have…", though I cannot be entirely sure that he was not on weed!). One of my career highlights was acting in a film with the legendary Waheeda Rehman… but that's another story.
I have taught drama and elocution to children as well as adults. It is so rewarding, for both teacher and student. The ability to lose yourself in another world, take on a different persona, find yourself able to do and say much more with your body, your gestures, your voice – even just your eyes. Oooh! It's addictive. Some people crave the allure of the footlights and bask in audience adulation. But others are terrified at the thought of performing in front of others. To them I say, come and try it in an atmosphere that is completely non-threatening. You have fun. And it helps you overcome your fear. You may or may not go on to do great things on stage or in the movies. But you will certainly be able to stand up in front of a crowd and deliver a speech or ace an interview. You will feel good about yourself. It's worth it.
I'm teaching Speech and Drama to all age groups and Communication Skills to adults. All these classes will lead up to certification from the Trinity College of London.
Of course, the other side of the coin is dance. We are running a series of intensive workshops in the Indian classical dance form, Mohiniattam to be conducted by Jayashree Mundkur.
After years of training in both the classical forms – Bharatanatyam and Mohiniattam – and performing in India and abroad, Jayashree has developed a style that is distinct and graceful. She currently teaches Mohiniattam in Bengalore and we are happy to have her bring this unique art form to Goa.
Among the other offerings of LSA is Conversational English, for all those folks in Goa who need that extra push in the global lingua franca. For this we are lucky to have Maria Luisa Valdares, erstwhile lecturer in English from Carmel College, come on board.
And while one can certainly get by in Goa with English and Hindi, we are, after all, in the land of Konkani and we believe it's important to learn to speak this wonderful language. Enter Berta Monserrat who is taking on the role of teacher of Conversational Konkani.
Then our thoughts turned to life skills, which one could actually use as a launching pad for a career.
So Kiran Rao, who owns and operates her own salon in Bangalore, will teach Hair Cutting and Finishing. It's a valuable 16-day programme run by someone who combined a career of modeling and styling in Mumbai. She honed her skills with Toni and Guy in Singapore and Vidal Sassoon in London.
And we're running courses in Personal and Professional Make Up to be taught by Delhi-based Ishrat Mookerjee. Ishrat trained for many years with the phenomenal make-up artist Vidya Tikari. They handled personal and professional make up for many celebrities and fashion events. Ishrat also worked for Shahnaz Husain, the queen of herbal beauty products, as her personal beautician for three years.
We hope to add more courses as time goes by, so watch this space…
Life Skills Academy is ready to roll. On Friday, 25 September 2015, the Academy will be formally inaugurated. And the first classes start the next day.
Call now to book your place. Remember, seats are limited
Call +91 8308327100 or send an email to info@skills-academy.in
Rajyashree Dutt
Life Skills Academy
15-A (New 31) Zoidar Vaddo
Nachinola
Goa 403 508