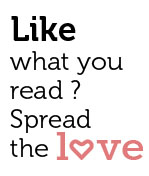 Share
Sapna Dourado
It was an amazing night at Hotel 'The Park', help Calangute with gorgeous models walking the ramp in a fusion theme with Indian, price Indo western & Western costumes during the FASHION FUZION NITE. It was a unique setup of ramp over swimming pool, which gave an elegant look, a feeling that sizzling models were walking over the water.
Fashion Fuzion Nite –  a fashion show conceptualised and organised by Media Waves in association with Real Drinks with the theme of fusion – was to promote up-and-coming talented designers and models.
Parisha Arenja, Designer from Indore along with Goan designers Melina Colaso, Supriya Morajkar, Malusha Dias, and Neya Masurkar, displayed  their beautiful designs with a mix of traditional, western, ethnic and Indo western collections.
Three of the  designers – SUPRIYA MORAJKAR, MELINA COLASO & NEYA MASURKAR – made their debut during the Fashion Fuzion Nite. The event also witnessed a few models walking for the first time but with a confident attitude.
Angel Goyal, Miss Himachal, and Kezaia Caldeira, Miss Goa, were the showstoppers for Fashion Fuzion Nite.
Celebrity RJ from Pune Mr Gavin Phillips MC hosted the show.
Ravindra performed a comedy filler and A-Unit perfomed dance sequences in between the show.
Goa's pride Designer Melvyn Dominic Noronha, who has won several international awards for the best national costume segment in various international pageants, was congratulated during Fashion Fuzion Nite.  A signature mocktail in Melvyn's name –'MELON COOLER' prepared by Mr Srimanta Dey, F&B Supervisor, The Park, Calangute – was presented to him during the FASHION FUZION NITE by Mr Saurabh Khanna, GM, The Park and Mr Praveen Vasisht, Manager F&B. The mocktail was prepared with ingredients including fresh water melon, ginger, lime, mint, basil and lemonade. Hon. MLA Mr Babu also felicitated Mr Melvyn.
'Hotel Calangute Towers' was the hospitality partner for Fashion Fuzion Nite and 'Being Woman' Lifestyle magazine is the magazine partner for the event. Photo Manipulationz were the official photographers and Sapna Dourado's Dreamz Spa were the official make up partner for Fashion Fuzion Nite.
'Note: The corner is a regular space where businesses, entrepreneurs and all others with noteworthy projects can 'strut their stuff"