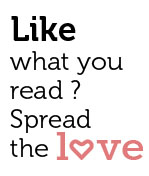 Share
Grand Hyatt Goa recently concluded the semifinals of the second edition of "Hyatt Culinary Challenge – people cooking for people". Conceptualized as a unique event to bring together individuals from the corporate realm on a common platform; where they showcase culinary expertise.
A collaborative effort by both Grand Hyatt Goa and Park Hyatt Goa, the Hyatt Culinary Challenge had 13 participants come together to showcase their cooking expertise. Participants included, Nikhil Desai, MDGTDC, Manguirish Pai Raiker, Chairman National Council for SME, ASSOCHAM, Captain James Braganza, Captain of Ports, Government of Goa, Wilfried Theissen, CEO, Putzmeister Concrete Machines Ltd, Sasi Kumar, Senior VP, Caper Travels, Marisha Dutt, Owner and Publisher, Goa Streets, Jaideep Redkar, General Manager of Rosenberger India, Aanish Sadasivan of Aanish Sadasivan Architects, Varun Carvalho, Songwriter and Dentist, Samira Sheth, art curator, Bhakti Dalvi Kamat and Radhika Timblo.
The judge's panel comprised of Sarah Todd from Master Chef Australia, Yellow Mehra, Owner of Fiesta Restaurant and Executive Chef Mark Anthony Long of Grand Hyatt Goa. After a very tough competition, Aanish Sadasivan of Aanish Sadasivan Architects along with Priti Kevadkar of SMILE Foundation took home the winning trophy of the semifinal cook off for his interesting combination of Toddy Chicken with Steamed Rice. Aanish will travel later this month for the finale on 15th November at Grand Hyatt Mumbai. Jaideep Redkar, General Manager of Rosenberger India took home the runner up trophy along with his apprentice Sunanda Varak for his version of Chicken Cafreal.Marisha Dutt's (Owner and Publisher of Goa Streets) dish, Bengali Chingri Malai, took home the Third Place Prize.
Speaking on the occasion, Harleen Mehta, Vice President Sales Operations, Hyatt South Asia said, "The Hyatt Culinary Challenge is an endeavor to bring together people to celebrate their passion for food and make a difference to the community while doing so. We are delighted with the overwhelming response from the participants both offline and online, and look forward to doing more such events over the years."
Note: The corner is a regular space where businesses, entrepreneurs and all others with noteworthy projects can 'strut their stuff'