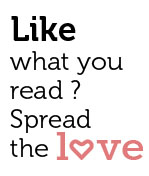 Share
Mr. Rajesh Patil, adiposity Founder, viagra 40mg Chairman and Managing Director launching a new selection of Pause Wines along with Mr. Ajit Balgi, help Wine Connoisseur.
Wine lovers in Goa gathered to witness an evening filled with good taste as Pause wines, the niche and premium Indian wine maker, extended its wine portfolio with new and classic additions. Wine experts, influencers and wine enthusiasts enjoyed the newly launched varietals along with the winemaker's exquisite range of existing wines at Panjim's The Crown Goa Hotel. Pause Wines is a company nurturing, cultivating and offering premium wines.
Chairperson and Managing Director of Pause Wines, Mr. Rajesh Patil opened the tasteful evening by touching upon Pause wines' journey so far and the company's future plans making it a perfect occasion to raise a toast. Goa's love for wine that dates back to the 16th century was rekindled as wine lovers sampled Pause's latest additions, Pause Chenin Blanc, Pause Sauvignon Blanc, Pause Ruby Red and Pause Cabernet Sauvignon. Soon, the customary see, swirl, smell and sip led to a unanimous 'cheers' that echoed in every corner of the elite evening.
Pause's wine tasting evening also featured an absorbing talk by India's leading wine expert Ajit Balgi on some interesting wine and food pairings for the Indian palate. He addressed that while it is common to associate wine primarily with European cuisines, there are ways to meticulously pair wine with Indian dishes and enjoy a delectable combination with Indian spices and flavors as well.
Through the evening, the attendees swirled and sipped through the enviable portfolio of Pause Wines. This included the latest reds, Cabernet Sauvignon and Ruby Red and whites Sauvignon Blanc and Chenin Blanc. There was more for the discerning ones including Indian Nectar, Chardonnay, Merlot, Indian Classic, Indian Pearl, Puro White, Puro Red, Premium Port No.1 Red and not to forget Pause's award winning Shiraz from the much loved wine portfolio already present in the Goan market.
'Note: The corner is a regular space where businesses, entrepreneurs and all others with noteworthy projects can 'strut their stuff"