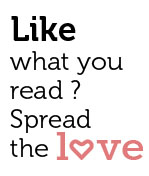 Share
But don't be lunch
The only time most Goans hear about crocodiles is when they are 'rescued' after the slithery reptiles wander off into people's gardens or even houses (in this case, the 'they' refers to either the crocodiles or the Goans – take your pick!).
A few months ago, a huge fellow was found in a polluted water canal in the Mungul area of Margao, and a few weeks ago one was found inside an old house in Mayem.
Crocodiles are one of the niche tourist attractions of Goa, and going on crocodile spotting trips in the Cumbharjua canal is one of the must-do activities of charter tourists. Believe it or not, your chances of seeing one of these reptiles who first appeared on earth 55 million years ago are quite good. On the few trips I've been to in Cumbharjua, many of my fellow travelers, most of them from big cities like London or Manchester, sounded very skeptical of actually spotting a croc, assuming that it was just another Goan touristy con trip to squeeze out their pounds and Euros.
.
Mangge Thapne'- Crocodile Worship'
Even when the boat finally entered the maze of swampy waterways through the Cumbharjua mangroves and we actually saw a crocodile basking on the mud banks, they thought it was a sculpted wooden crocodile, the type you get from Indonesia. This would have been kept there by the crocodile boat operators to fool tourists like them. You see, crocodiles are very good at appearing like statues, when they're not snapping or engaging in some other startling movement.
And then the boat went closer to the crocodile and the alarmed reptile sprung forth and disappeared into the murky waters. "Wooo!" cried my fellow travellers, excited and frightened and exhilarated at the same time, relieved that they were not being conned and happy at actually spotting the real thing.
.
.
The expectations of getting conned in part stem from the lurid banners which you see all over the Candolim-Calangute beach-belt advertising 'Crocodile Dundee' trips. But hope, as we all know, springs eternal, so many take the chance and pay up for a 'Crocodile Dundee' excursion.
There are dozens of 'boat/adventure trip' booking agents in the Candolim-Calangute belt, and also elsewhere in Goa where you can book a crocodile trip. Or you can head straight to the starting point at the Crocodile Station at Cortalim ferry jetty, under the Zuari bridge. From there you take a boat into the Cumbharjua canal where the crocodiles reside. It takes about an hour for you to reach the areas where the crocodiles hang out.
There are not too many visible in the main Cumbharjua canal. The small cruise boats which take you on the trips usually go inside the many branches of the main canal, into swampy areas lined with mangroves where the chances of spotting the reptiles is greater. Try to go there at low tide because then it is easier to spot the slithery beasts as they rest on the mud banks. At high tides it becomes a bit difficult to spot them.
.
.
Some of these muggers, as the crocodiles are known, are very large in length, and it's quite a sight to see them swimming, looking like a huge log floating through the water. There are plenty of photo opportunities as the boats generally keep a good distance from them so they don't get alarmed and flee.
One of my fellow travellers, a young lady, was worried that the crocodiles would pounce on the boat we were in and eat us alive. But apparently the crocodiles never attack the boat (Note from Streets Editors: Thank you Joseph Zuzarte for the 'apparent' assurance!). They being wild crocodiles living in their natural environment, the law of the jungle applies here; which means they only attack creatures smaller than themselves. Granted, we humans are smaller, but what they see is our boat. When they see it coming close to them, they flee, assuming it's a creature and seemingly unaware that inside the vessel are more than a dozen smallish human beings who would surely make for a delicious lunch.
Crocodiles, despite being reptiles, are genetically close to birds and the extinct dinosaurs. They're unabashed carnivores who eat birds, reptiles, crustaceans and, of course, mammals (though homo sapien does not appear often on the croc dinner menu).
The actual time spent spotting crocodiles on these cruise boats is around an hour, after which they bring you back to the starting point at Cortalim. Besides the crocodiles, the Cumbharjua canal is also a great place for watching a huge variety of wetland birds like Ibis bills, pied kingfishers, ospreys, plovers, sandpipers and others. The boats also usually take you up a small canal to a place where there's a huge colony of 'flying foxes' or fulvous fruit bats. Hundreds of these flying foxes roost on huge trees during the day, hanging by their toes, upside down. For some, this is as satisfying a sight as a majestic croc.
There are boat operators who disturb the foxes so that they start flying around in alarm, providing a photo opportunity to the tourists. When that happens, the entire area gets overcast with the dark shadow of hundreds of flying foxes blanketing the sky, much like it turns dark on rainy days. Yes, it is a sight to behold. But the price paid – disturbing the natural peace – is not worth it, and these operators, of course, should cease this practice immediately.
Assuming you have gotten through the trip without becoming lunch yourself, there comes a time for you to have yours. Many of the crocodile Dundee trips have a lunch stop at a spice plantation in Marcaim where you can have some glorious Goan food, vegetarian or non-vegetarian, and watch the traditional way of roasting cashew nuts. The Annasaheb spice plantation also has a pet turkey and a small pond with a couple of crocodiles. Some of the crocodiles from the canals go astray when they are young and end up in the neighbouring fields, where they are then caught by villagers. Some keep them as pets, although it is illegal to do so in Goa. (Note to these villagers: Get a poodle.)
There are a number of age-old religious ceremonies performed by the villagers in the area, like one called "Mangge thapne', mangge being crocodiles, in which they make clay sculptures of crocodiles and worship them with flowers and other offerings so that the real crocodiles don't hamper their fishing and farming activities. It's a form of sympathetic magic based on imitation, not unlike voodoo dolls.
One legend has it that the crocodiles were introduced from Africa by the Portuguese in the Cumbharjua canal, which is near Old Goa, to protect the old Portuguese capital from Maratha invaders. Of course this isn't true, since the crocodiles are an indigenous species.
Be warned : a trip into the Cumbharjua canal to spot the crocodiles can be an unforgettable experience.