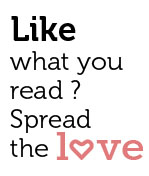 Share
Chicken Roast Peppers Quiche
Happening Now at The Baker's Studio
A lovely new café in Tito's Lane has upped the bar for quality munchies when you exit the bars in Goa's party central. The Baker's Studio is centered around fresh artisanal baked products, excellent coffees and all-day breakfasts.
Open till 4 am, the Baker's Studio can cater to the late night cravings of clubbers as much as the urge for a quick tasty snack for tourists meandering to and from the beach. Popular favourites are the 'Croissant with Smoked Salmon and Cream Cheese', the 'Caramel Frappé' made with home-made salted butter caramel ice-cream, or the 'Classic Chicken Sandwich' in soft ciabatta bread.
Owners Lucie Masson and Varun Sood of Delicieux bakery and Siolim House fame know how to blend fine taste with quality hospitality, as one can immediately see from the sleek design and attentive staff. They are among the few concept creators in the food and hospitality industry in Goa, creating their own successful brands and sometimes consulting others on how they can differentiate their brands to make them truly unique.
Their motivation for launching a high-end café in the heart of Goa's party zone is simple. "Because breakfast is a fun experience, good coffee has the power to make your day and freshly baked bread is always comforting." One can already imagine party-weary tourists making a pit stop at the cool, contemporary environs of the Baker's Studio around teatime or even later in the evening for a glass of wine, which is in the offing.
With the quality of croissants, breakfasts, pastries and breads rivaling some of the world's top coffee shops, the Baker's Studio is a place for both locals and tourists who are accustomed to a greater number of dining options available in the metros. One of the ways these high standards are met is by making sure everything has a 'homemade' touch. The vinaigrettes, mayonnaise, salad dressings, humus, falafel, tomato and béchamel sauces are all made in-house. These complement the salads that are made fresh-to-order and the meats that are prepared and cooked on site daily.
Health is also an important theme and the Baker's Studio is passionate about sourcing their ingredients from organic suppliers and employing sustainable practices. The sourdough bread is made with local toddy, cheeses are made from organic milk and all their products are preservative free.
Chicken Classic Ciabatta
Of course, all this wouldn't be possible without the right know-how on the pastries, research on quality ingredients and creativity to invent interesting twists on classic recipes. And it helps to have a commitment to constantly reinvent and improve. The bakery, confectionary and cheese workshop is integrated so they can spend a lot of time working on different combinations and trying to improve their current offerings.
And what's more is the experience can be carried beyond the store since they also take orders for their specialised cakes to be enjoyed at events like birthdays and weddings.
French Breakfast
§ The Food: Bakery, Coffee Shop and (soon-to-be) Wine Bar rolled into one
§ The Service: Highly Attentive
§ The Ambience: Sleek, modern, attractive
§ Something Special: After clubbing food fix, home-made preparations
§ Where: Tito's lane, Baga, Next to Cape Town. Tel. 0832 6520522/7507413490