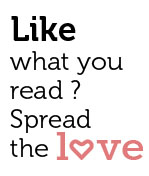 Share
Photo above: Carolyn Nunes
.
.
.
It's a scene common in movies and books. A huge room with a pretty young lady seated at her grand piano, patient making music that resounds in the hall. Her strict father stares at her as her mother sits proudly among guests, watching her daughter entertain the gathering. Nowadays the scene usually looks quite a bit different. Today's girls are letting their hair down and making their own mark in the music field.
Compared to other parts of India, where a woman's voice is often subdued, Goan culture is more welcoming and encouraging to girls taking up music as a career. Music spells freedom and expression. It's the same whether it's a church choir or a community concert or a rock band.
Streets caught up with some young talent from around the state in an effort to discover their music stories and also understand the hurdles that could thwart their careers in music.
Carolyn Nunes, Panjim
"When I was young my father used to place headphones around my ears, playing a lot of retro music. Sometimes my mother would sing to me. Since most of my family members are musicians, I guess I could say that music runs through my veins," says Carolyn.
Carolyn (21) plays a variety of instruments and is currently pursuing her 8th grade in piano, 7th grade in classical guitar, 4th grade in drums, and 7th grade in Theory of Music, all under the Trinity Guildhall. Besides these, she also plays the keyboard and bass guitar. Her commitment to music began from the tender age of 7 years and there was no looking back. She has won many singing competitions and performed with various bands since she was 16. She has also performed for many concerts organized by the Western Department of Music, Kala Academy.
"There have been many teachers in my career who continue to inspire me; I will always be grateful to them for teaching me with patience and kindness."
Having recently graduated from S.S Dempo College, she now has plans of opening her own music school for kids as well as adults. "I am also working on my own compositions and hope to release my album in the near future."
 She believes that every young child should be exposed to different instruments. "I think there is that one perfect instrument for each child out there. I do believe that being a Goan girl, I am blessed to have an opportunity to explore the world of music at a very young age. I will never stop making music because it means everything to me."
Her favorite music idols are Michael Bublé and Norah Jones. She connects easily with the genres of Blues, Jazz and Reggae. "Music gives me an opportunity to express myself through my own original compositions and other songs that I perform. I truly put my heart and soul out there and give it my best."
Deborah Pereira, Majorda
Belonging to a musical family, the art came naturally to her. She completed her 8th grade in piano 2 years back, conducted by Trinity College London. Deborah (21) is grateful for the guidance she received from Fr. Romeo Monteiro. "I had a huge break after my first year of music education. During this period I developed a greater interest in music but had no one to guide me. I had an opportunity to meet Fr. Monteiro who gave me the push that I needed to continue my formal education in piano. Till date he has been guiding and motivating me to learn and grow."
Besides the piano, Debbie, as she is fondly called, has also set her heart to learning to play the trombone. She has been enthralling the faithful at Majorda by playing the organ in the church choir. She is also a part of the Santa Cecilia Choir concerts of sacred and classical music.
Debbie reveals the secrets of her success. "There is a lot that one can do in music. We need patience, endurance, persistence and a strong will power to learn and grow in music," she says. "Goa has a beautiful music culture and I personally feel that there is no gender discrimination as a musician. If you are good, people will appreciate you no matter who you are."
Western classical music is what appeals the most to her. She's not a fan of club or trance music. "I feel it's more like noise, but I must admit that different genres of music today are available to suit different moods of people."
Tiffaney Barros – Margao
Tiffaney's journey with music began through music classes in school, which she joined at the age of ten. Her choice of instrument was the drums. "I haven't done grades of formal music education, but I have definitely received the best training from my school from Sir Glen Rodrigues. He has been a tremendous source of inspiration and motivation to me."
Currently on a break due to a wrist injury, she is looking forward to getting back to music.  As a member of YFC (Youth for Christ), she played for a gospel band and this stint, she says, helped her grow as a musician.
Tiffaney (22) is happy to help dispel the notion that only boys can excel in music, and she feels the ladies have already proven the critics wrong. "Difficulties do exist. As a volleyball player, the practice timings clashed, but I chose music. I also wanted to get further training in drumming. But the professional training wasn't something I could afford. Nevertheless, it didn't stop me from following my passion."
She doesn't subscribe to the idea that sophisticated technology that produces sounds and beats is inferior to other kinds of music. "Personally, I enjoy clubbing since I love to dance and being a drummer I definitely like more of beats and sounds. It is essential to various genres of music as it adds flavor to life."
"I never really had a music idol, but I was definitely inspired by Rick Allen, the drummer from Def Leppard. He plays with just one hand and it's just amazing to see him do that. He really motivates me. I always connected to more of rock and jazz, I kind of get lost into it. Music has definitely changed my life. From the time I got introduced to drumming until now, the journey has been amazing. It not only made me confident as a person, but I also got know a lot of musicians, who I admire, and from whom I have learned a lot."
She sees a lot of opportunities for those who sincerely take up music as a career. "I don't really think that if you have a career in music, you need to sideline your other formal education. I have been there and I have managed to balance both."
Tiffany feels extremely proud to be a drummer and hopes to get back to the passion soon. "I miss it because I used to express a lot through my beats. It could be happiness, joy, rage, sadness or any other feeling."
Jeanne Ribeiro, Panjim.
"I have literally been brought up with violins playing around me. My family has been instrumental in introducing me to music and also being my continuous source of encouragement," admits Jeanne who has performed at many concerts, ensembles and choirs.
She is also a part of the Indian National Youth and performed with them in Delhi for an operetta  Recently they collaborated with the Vienna University choir and 80 singers performed along with them during a tour of south India. She is also a part of the MLS baroque ensemble.
Having completed her 8th grade from the trinity college London, she doesn't see a future in playing the violin as a career. "I will continue playing the violin, however there is not much scope in Goa for a musician. Teaching music is what one can do for a living in Goa," she explains. "Being a musician, especially a classical musician on the concert front, you can hardly call it a living. It will continue to be my strongest hobby and a part of me wherever I go."
Of course, some girls and women – especially those engaged in the modern genres – do find ways to make ends meet with their music. Hopefully the day will come when that will be true for every genre – and each gender.
.
.
.
p align="left"