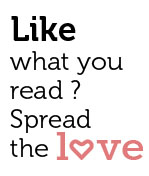 Share
Find it at the Marriott!
Let's face it. Chinese food doesn't have to be authentic to be good. In fact, case some people might argue that Indo-Chinese food qualifies as a cuisine in itself. But what happens when Chinese food is both good AND authentic?
Cut to Wan Hao, the Chinese restaurant at the Goa Marriott Resort & Spa in Panjim. Here you will find no Indianized, Americanized, Europeanized or any other 'ized' Chinese food. No overly sweet chilly chicken, no Chennai Chow Mein, no Kolkata Kung Pao and no Delhi Dim Sums.
Here the dim sum is notably, and thankfully, Chinese.
Welcome to the Marriott's Dim Sum Festival from 12th to 27th of this month, reviving the true sense of the Chinese culinary experience. Here we're talking about steaming morsels of goodness and lip-smacking satisfaction. Open for dinner, this a la carte food festival offers up chicken, meat and vegetarian fillings in Shaomai, Jiaozi and other dim sum, which, for all you Chinese food virgins out there, is the Chinese word for the small Cantonese bites usually served in bamboo steam baskets. (If Tibetan momos were Chinese, they'd be dim sum, too).
Among the other delightful offerings at the Marriott's dim sum festival are the Shanghai Steamed Buns and the Char Siu Baau, a bun stuffed with mouth watering Cantonese barbecued pork filling. One can relish golden pan fried dumplings, and feast on delicately cooked chicken, seafood or an assortment of vegetable stuffing. Or you can just do as the locals do (the locals in Shanghai, that is), and use plain steamed Mantou buns to wipe off the plate. A pot of piping hot Chinese tea with this delectable meal is indispensible.
"For starters, like our slurpy wonton soup, we prefer to keep the 'omami' flavours alive which counts for subtle sea-like saltiness," says Vivek Kalia, executive sous chef at Goa Marriott Resort & Spa. "We source most of our meats from Belgaum to achieve that enhanced quality… For instance, Belgaum lamb is even better than Jaipur lamb," adds Kalia, describing the depth of flavour that can be found in the meat.
That this festival is being held at the Marriott is just an added bonus. With a stunning sea-view, a glorious setting and excellent five-star amenities, the resort is located at the edge of the Miramar Beach and is a definite highlight of the Goan capital.
If catching a flight to Beijing is not on your immediate agenda, heading to the Marriott's dim sum festival might just be the next best thing.