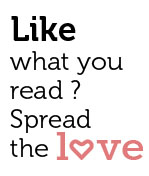 Share
In The Goan Outdoors!
the joy of open -air revelry in the sunny state (let's hope it can continue)
With all the government action against "noise pollution" and the moves to shut down late-night partying in Goa, it's easy to forget that our state has enjoyed a hefty dose of outdoor, night-time revelry for generations.
"As kids we would gather together at one house or the other in our village and have 'hops' and 'jam sessions', which was basically indulging in song and dance till early mornings. Any excuse would do for this occurrence from someone's birthday to someone faring well in school," octogenarian Antonieta Vaz from Velim reminisces about her youth with a smile.
It's one of the reasons behind Goa's worldwide reputation as a fun-loving, easy going destination.
Discos, pubs and nightclubs abound throughout the world. But to be able to enjoy this kind of joy under a starry sky, beside crashing waves or amid the squeals of jungle creatures, is a unique selling proposition of Goa.
Despite Goa's long and illustrious history of outdoor partying, the high rate of land development is fast reducing the availability of space and stirring friction between venue owners and their neighbours. The government has stepped in with strict curfews and sound restrictions, which, while placating noise-averse residents, threaten to damage tourism.
And wise proposals like setting up a zoning system for party venues have yet to be implemented.
Antonieta's daughter Melancia called traditional outdoor celebrations "a way of life even during the 30s right up till about eighties." But they "died a natural death with jobs and responsibilities coming in the way of youth like us."
The hops and jam sessions diminished, to be sure, yet their spirit still existed in other forms among Goans, from beat shows of the eighties right up till today's weddings, feasts and traditional parties that take place at night in the Goan outdoors, often courtesy of the government's relaxation of noise rules during festivals and other events.
"Does anyone remember the days when there was a dance in our village vicinity in Goa from around the eighties? And the excitement listening to hear that loud kick of the bass drum – getting sound checked as it echoed through our house walls?" said versatile guitarist Elvis Lobo, who currently loves to play at small outdoor venues with garden spaces, often winding up around midnight.
Elvis points out that there "seems to be no single record of a reported complaint regarding sound pollution" during the beat shows of years past. Their decline, he said, was due to "not being able to handle the crowds and unruly behaviour with subsequent flinging of bottles and even free-for-all brawls."
During the 1990s, Goa was popular for its "beat shows and beach shows – all outdoors and all going on till sunrise," cites a former organizer of 'The Nite of the Babes,' a now defunct beat show and dance, that took place annually in Cansaulim, post the Three Kings feast in January. Traditional dances, be it at the Nehru Stadium, Kesarval, Club BPS, the Mandovi riverfront, Taleigaon, among other places, all happened outdoors.
Outdoor parties even today get their permissions based on this 'traditional' premise.
Of course internationally, Goa only gained fame through its famous hippie scene and the "Full Moon" beach parties lasting through the night. But for most Goans, those parties were far removed from the traditional revelry that took place at the same time under the same Goan skies.
Steve D'Souza, owner of Hilltop, an open-air entertainment and party venue in North Goa's Vagator, lauded the relaxation of rules for festivals during 15 days in a year, saying "it helped Goa tourism even when everything else was down."
Were it not for these legally generous gestures, Goa would never have been able to attain its current reputation as a top international party destination. The decision to relax certain sound rules to promote the party scene in the northern beach belt of Anjuna, Vagator, and even across the Morjim bridge all the way till Keri, also helped when all else couldn't help Goa tourism.
Though as any venue owner in those areas will tell you, being able to provide this kind of entertainment at night is a constant and difficult battle, due to on-again, off-again enforcement of restrictions.
Steve D'Souza believes it's time to extend the softening of noise rules.
"Considering this an important tourism angle, maybe this relaxation now could also be extended to long weekends as well," Steve suggests.
'When we think Goa, we think outdoor,' is the resounding chorus one gets among all those who love Goa.
"Having been to other countries and seen the pubs and discos there, please know this. Their indoor discos and pubs and ours simply cannot be compared. What we have is nothing to boast about absolutely," points out bassist Bryan Bones.
"Outdoors," is the quick response by Aashik Hussain, who runs Club West End, which, like many other clubs, has outdoor as well as indoor space.
"In fact, even during the rains when the 15th August Independence bash takes place, thus filling up Goa for this long party weekend annually, everyone still prefers outdoors to party, not indoors," mentions Prasad Chimulkar, who runs the UV Bar at Anjuna beach.
In residential parts of Goa, keeping a venue open past 10 pm is prohibited.
"The only difference now is the timing restriction of ten, given that more residential areas have come up due to construction only to have many more complaints towards their now new and noisy surroundings," said ex Sarpanch and tiatrist Milagres Fernandes (Milagres de Chandor), when a tiatr rehearsal was stopped in the afternoon for noise pollution due to newer non-Goan neighbours.
Former Goan Chief Minister (and current Union Defence Minister) Manohar Parrikar at one point announced a plan to provide zoning for outdoor venues that are able to hold parties without disturbing neighbours. The proposal for night-time zoning never saw the light of day, unfortunately, and so uncertainty for venue owners and party goers continues to reign – till someone calls the cops.
"But look around. The more you sell land for development, the more constructions come up, the more open spaces get used and now more people can complain of the din around, even though this din was around way before they (the constructions) even existed," complains Dj Cliff, who often spins at Leopard Valley, a natural dance floor in South Goa, in a remote area where no residents can be disturbed akin to Shiva Valley and Curlies at the fag end of south Anjuna beach.
"When we come from other cities of the world to Goa where large open air venues are the most sought after ideal locations for music festivals, it's obviously not to go back indoors again. After all, Goa is one of the best party destinations in the world today and has never been seen as a concrete jungle," says a German tourist named Ella, who attends many music festivals around the world.
Addressing the often conflicting interests of venue owners, tourists, party goers and newer local residents is certainly not easy. But if you can't have a party under the stars – besides the threat to tourism and good times – something truly Goan will be lost.