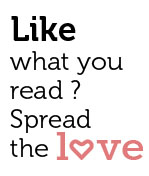 Share
Peter Borges of Human Touch
Teaching Cops The Truth About Drugs
During a police raid, healing sex workers who form a part of a high risk group for HIV are held as 'victims' of human trafficking. However, hospital when a drug addict, also at high risk for HIV, is caught in a raid, he is a criminal as per Indian law. But is this distinction between victim and criminal a fair one? Might the addict also be a victim?
"We need to remove this criminal tag and use a more compassionate approach to make an effective change to lives in society," argues Peter Borges, founder of the non-governmental organisation Human Touch, which works with addicts.
Now his group, working in conjunction with the United Nations Office on Drugs and Crime, or UNODC, is holding workshops in Goa to sensitise police offers about the realities of addiction. A draconian approach featuring arrest and punishment is destined to fail without a strong element of compassion, treatment and prevention, the officers are told in this first-of-a-kind programme in Goa.
"Reducing the demand for drugs through treatment and rehabilitation and creation of a supportive environment … is a prerequisite before tackling illicit trafficking," says Borges, and the cops seem to agree.
It's not that Goa is expected to adopt a Netherlands-style liberal approach to drug use any time soon. Trafficking is a serious offense in the state, and is expected to remain so in the foreseeable future.
"Decriminalization can be restricted to soft drug users, but harsh punishments for hard drug usage must be upheld so it acts as a deterrent to the user," states Jos Peter D'Souza, the senior-most advocate in North Goa tackling NDPS (Narcotic Drugs and Psychotropic Substances) cases and thus easily an authority on the subject. He is also concerned about the under-utilization of Section 64A of the NDPS act where addicts volunteering for treatment get immunity from prosecution.
One of the first things to keep in mind as Goa attempts to develop a more nuanced drug policy is that not all drugs are created equal. "Drugs are legal as well as illegal," clarifies the UNODC. It must be noted that caffeine, alcohol and tobacco are also drugs. And to speak of marijuana in the same breath as heroin or cocaine is a bit like lumping jaywalking with first-degree murder.
"If the law is to be a deterrent, why not use this on alcohol, followed by tobacco users given that these are the biggest killers in Goa today?" argues senior psychiatrist Dr. Rajesh Dhume, who runs a detoxification and rehabilitation centre for drug addicts in Mapusa.
Marijuana has been legalised in many parts of the world, including recently in several U.S. states. And even India has a tradition of acceptable drug use.
"Bhang, for instance, which is Cannabis, is looked at from a cultural and traditional point of view for in India, especially on the occasion of Holi," notes Dr. Dhume.
Adds one particularly candid official from the Goa Police who requested that his name not be used: "Just like crime, drugs too will always be a part of the society."
Borges of Human Touch explains a vicious circle of intravenous drug users getting arrested, released on bail, and then re-arrested, forcing them to "go further underground and remain untraceable."
"This hinders NGOs working with them trying to supply them needles and alternative drugs to get them off the syringes to stop AIDS from spreading further," he adds.
However, Superintendent of Police for Narcotics Karthik Kashyap and other officers will only play by the book, at least till the book officially changes.
"The NDPS act has its draconian aspects possibly, but it is also well thought out for everyone in my opinion. Users with small quantities get bail. But ones caught with large quantities as the classification in the NDPS prescribes, get heavy sentences as they are peddlers and in the business of trafficking drugs and making money on innocent lives," he says.
"In cases where my team has apprehended users, they have been merely used as informants to find the source of the illegal substances. The law provides bail to users after reviewing the case and quantity. We want the source, not the users anyways. For users, there is the option of rehabilitation and when prescribed by the courts, the person is sent accordingly to the IPHB (Institute of Psychiatry and Human Behaviour) for rehabilitation," he informs.
However, according to insiders, intimidation techniques are used by the police to get information from users who get caught. This also includes violence, a reality worsened by the stigma of criminality the law currently attaches to the user. This is another reason why sensitising police to the realities of addiction is so important.
"I couldn't agree more with Peter Borges from Human Touch. Drug addiction is like a disease and the drug addict is hence a patient, not a criminal," says Dhume. Borges has been conducting the workshops with police personally and, so far, the results are quite positive.
"The workshop helps the police force to know more about this aspect of compassion towards the drug addict, who needs help to get his or her life back on track," says SP Kashyap, who plans more such sessions with coastal police stations as well as Narcotic cell officers.
Among the topics covered by the workshops are rehabilitation methods and oral substitution therapies used to wean users off hard drugs such as heroin. Above all, however, Borges and his team want to send the message that drug raids alone will not solve the problem.
"Raids are conducted within a system where such activity is a means of promotion professionally," he points out. But this often occurs at the expense of the big picture, which is another reason why sensitisation is needed.
"Priority should be given to compulsive heroin or cocaine users. Involving them in treatment programmes would reduce the demand for these drugs and allow supply reduction efforts to be more successful, since the compulsive drug users consume far more drugs than experimenters. Secondly, the issue of prevention should not lose out to market forces, which are politically and commercially stronger," Borges explains. He is also hoping the workshop will be extended to primary health care systems, noting that specialised resource persons are few and that the drug menace is creeping from the coastal belt into rural areas.
The drug scenario in Goa has undergone major paradigm shifts, from the types of narcotics being consumed to a more liberal attitude regarding soft drugs. Experts and officials are calling for a three-pronged approach, consisting of awareness, curb-and-control by the police force and rehabilitation – none of which can be carried out independently of each other.
"Drug users need a bridge to treatment," explains Borges. Research around the world reveals that access to drug treatment reduces crime. And a key element of all this is a degree of compassion which only comes from knowledge. So while the law takes its time to adjust to Goa's paradigm shifts as all stakeholders involved agree, what's most needed to bring about change is a 'human touch.'