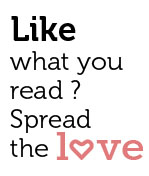 Share
Is it good for Goa ?
It was back in September 2009. The BJP was still coming to terms with a second consecutive electoral defeat at the Lok Sabha hustings – an electoral campaign led by aging party leader Lal Krishna Advani.
Barely had the loss sunk in, click when among the first party leaders to speak against his leadership was Goa's Manohar Parrikar, who famously called Advani a "rancid pickle" and a man whose time was "more or less up".
At the time, Parrikar didn't offer up any names but he did say that "the BJP should give prominence to leaders who are between 40 and 60 years." In retrospect, it seems clear he was talking about none other than Narendra Modi.
Five years later, the thinking that emerged back in 2009 among the second generation of BJP leaders has played itself out in BJP's stunning victory at the national level, coming just two years after Modi was anointed party saviour right here in Goa. And it showed that Parrikar had played his cards brilliantly, casting his lot with exactly the right man.
"It was as if Parrikar and Modi were working in tandem to convince the party and the world that Modi was the right choice for the next leader," said journalist Pritam Gaonkar. "They staged their act very well. It was planned, precise and carefully calibrated and they stuck to the script."
What does all this mean for Goa now, considering that our chief minister was one of Modi's earliest supporters and presumably now in a position to reap the benefits of his prescient loyalty?
Unfortunately, so far not much. Those in the know do not expect the central government to grant Goa's twin requests for a Rs 3,000 crore mining-related payout and for 'special status' that would keep non-Goans from purchasing local land. Modi said he'll fast track the mining issue, but it's highly unlikely mining can resume before at least a year because of the legalities involved.
All that said, to say Goa will reap no benefit at all from the Parrikar-Modi honeymoon would be a mistake. With his friend in the prime minister's seat, Parrikar is in a better position than he was before to push forth his agenda for the state. And that could spell good news for all those favouring the Mopa airport in North Goa, among other issues.
Still, if this were an actual honeymoon, the couple would be more than a little disappointed.
While Modi did agree to make his first official trip outside of Delhi to Goa and obliged local party members and office bearers, what the prime minister chose not to say was as important as what he did say.
Parrikar's administration had two major demands – a Rs 3,000 crore bonanza to the state to tide over the mining crisis and the demand for special status under article 371 of the constitution, which would, among other things, keep land in local hands.
Amid much publicity, Parrikar's government had made similar demands before the Congress-led government at the centre, prior to the elections. But Modi in his speech made no reference to the twin demands, neither accepting nor rejecting them.
While, the issue of whether the demands are justified is open to debate, so far there's no indication that anything has actually changed on the ground.
The chief minister doesn't admit it, but it seems likely he knows there will be no major handout from the centre and his support for the special status request looks more like lip service than anything else.
"It appears that Parrikar is only seeking to drum up rhetoric on the issues, but since he knows that the demands are unreasonable, seeks to make Modi responsible by putting the ball in his court," said Matthew D'Souza a retired government official.
"He of course himself cannot directly tell the state he does not want these to happen," he added.
"It is difficult to believe that Modi overruled Parrikar's pitch. Parrikar probably did made such a pitch before Modi, but only showed the state that he is making the pitch," D'Souza contended.
The lack of assurances from Modi has left even those within the BJP disappointed, with party leader Pramod Sawant telling the local media that while it was a letdown, all hope was not lost.
"We were looking forward to it. But I am sure he has the good of Goa in mind and he will rightfully help those affected by the mining ban. The BJP has no doubt about it," he said.
The demand for special status has never seemed more unlikely, with Modi not referring to it at all despite it being one of the premier promises of the BJP government ahead of the elections.
"It is very unlikely that the BJP, which is publicly seeking the repeal of Article 370 of the constitution, which grants special status to the state of Jammu and Kashmir, will go ahead and grant similar freedom to Goa," social commentator Jason Fernandes said.
While on paper, Goa does have the advantage of having Modi within earshot, as of date it hasn't translated into anything concrete for the state. With time, however, many hope the honeymoon will lead to more than just a marriage of convenience.