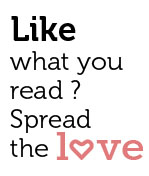 Share
Slow cooked lamb chop with morel-green pea khichdi and nihari reduction
Perfect Pairings
Park Hyatt Masters of Food and Wine is an event held at the turn of every season,sales designed to pay tribute to local culture,ambulance its ingredients and flavours. This season, guests were guided through the perfect pairing of exquisite whiskies and the bold flavours of Indian cuisine; a union explored for the first time in Goa.
On 29 August, guests had an opportunity to perfect the nuances of whisky tasting with 'Raveen Misra – Diageo Reserve Brands, Brand Ambassador India'. He took guests through four premium single malt whiskies – Talisker 10 years, Glenkinchie 12 years, Singleton 12 of Glen Ord and the Dalwhinie 15 years – discovering the complexities and exploring the different regions, styles and age statements of each whisky.
On 30 August, guests witnessed a culinary spectacle as our master chefs took them through a five course whisky-paired dinner. The menu was a marriage of old world culinary traditions and new world elegance. The repast began with a pineapple rasam paired with an ice cold Johnnie Walker Gold Label Reserve. The appetisers were a choice between aloo tikki with figs macerated in tamarind jus and tandoori jhinga paired with the rare Johnnie Walker Platinum Label. The main course was a fascinating choice between fish steak with chaunka palak and Malabar curry; slow cooked lamb chop with morel-green pea khichdi and nihari reduction and fresh cottage cheese dumpling with morel-green pea khichdi and pistachio curry, complemented immaculately with a Johnnie Walker Blue Label. To conclude the meal was an uncommon garlic and spinach kheer and tomato halwa parfait paired with Cardhu 12 year whisky, the "master of malt". Whisky aficionado Raveen Misra has travelled around the world to learn about whisky, and has hosted fine Scotch dinners for the likes of Tom Jones.
Guests at the Whisky Tasting evening
To learn more about seasonal workshop experiences at other Park Hyatt locations around the world, please visit the website at mastersfoodandwine.com or the dedicated Facebook page.
Orange and Rose Sorbet
Fresh cottage cheese rolls with morel-green peas khichdi and pistachio curry
Master chefs at work
Nigel and Sara Cabral
Saulo Bacchilega and Aanish Sadasivan
Arti and Gautam Mukerjea

Dr. Carmo Gracias and Sailesh Gracias