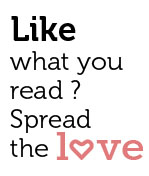 Share
Goa Ganesh 
Yahel Chirinian's art weaves between the profane and the sacred
She's been labelled eccentric and fiercely private. Maybe that's why I felt a tad nervous about meeting this mega talented French contemporary artist who makes Goa her home.  But within 7 seconds of exchanging 'bonjour, for sale ca va?' (good day, pharm all ok?) greetings,  we were talking like best girlfriends and passed the next two hours in an intimate, deeply satisfying dialogue.
Upon stepping over the threshold of Yahel Chirinian's heavenly 'jungle' abode, the Monsoon Heritage Studio, my  thoughts were that this must be what Harry Potter felt as he broke through the platform at King's Cross station and entered the surreal world of magic – sheer awe and amazement.  Giant mirror mosaic skulls with headlights as eyes and a red dash on the forehead (depicting an Indian tika) act as goose bump inducing bodyguards, flanking both sides of the stairs leading into the main house.  Inside, the mirrorwork, which is Yahel's favourite medium, throws a kaleidoscope of light all around via the different sized fish which dangle from the ceiling, mingling with serene ganeshas and all-knowing owls.  Wow.
As I sit across the striking and intriguing designer, dressed casually in a trendy smock outfit that somehow works on her but would transform yours truly into a shapeless sack, one can sense this oasis of peace seeping in and lulling me into the 'off' mode.  The sense of peace contrasts sharply with the reality before me: In what is perhaps one of Goa's best kept secrets, this world-class French artist and designer keeps a low profile as she renders her stunning creations commissioned by private collectors and buyers around the globe, all the while employing village women who have come from difficult backgrounds.
Hamsa
"I'm very much like an island and live in my bubble," Yahel tells me.  "Work is my addiction and I do what I do because it makes me laugh.  Depressive art holds no appeal, maybe because I've been through a lot and feel that what remains afterwards, should be celebrated.  Bien sur (of course) it's hard sometimes cos shit happens but we should remember that each of us is a miracle".  She backs up her sentiments with a quote from Mother Teresa stating that God only sends problems that He knows we can handle. And then she laughs, "I just wish He didn't trust me so much!"
Born in Avignon, France in 1970, with a Tunisian-Jewish and Armenian ancestry, Yahel attended boarding school in India and was sent to Benares (Varanasi) to learn Sanskrit. India, she says, is "the most fascinating country in the world".  She went on to study architecture in Paris, Rome and Tokyo and even had a mild flirtation with the film world.   Yahel credits Pina Bausch (German modern dance choreographer) and Jean Cocteau (French realist painter and writer) as her biggest influences. "Bausch would teach dancers about concentrating on their space and using this to think about movement; I use the same idea with reflections".
She set up shop in Goa in the year 2000. Tucked away in Arpora, the studio is where Yahel lives, dreams and creates.  Her spirit appears to be embedded in each piece that cries out to be caressed. She works with her hands to translate an inner and perhaps subconscious image into a sculpture.  "I want my work to make people dream".  These visual masterpieces erupt with energy and drama, demanding an instant reaction. Her work is a favourite among private collectors and well known architects across the globe.
Holy Nandi
Why the love affair with cut-up mirrors?  "Because you can't really see yourself which is good as I don't think I'm that interesting; rather you're able to view the things around, the tree, the garden, which is more fun".  She's also attracted by their diverse effect, a play of light that almost seems like a form of dance, exploding on ceilings and walls much like a disco ball.
The next elephant in the room is the skulls.  This apparently is Chirinian's vision of sadhus, with splashes of saffron thrown in to highlight the fact.   "I envy people who are so simple and don't need much from life".  Her grandmother, who survived a concentration camp, believed that religion is created by humans and God should be your only conscience.  "We give ourselves too much importance", explains Yahel.  She then lets slip in a whisper, "I've been in three comas due to various accidents but never saw the light or anyone waiting for me. Voila, there is no afterlife!"
We're interrupted by her capable assistant Geeta, on a work-related matter and so, I ask about the local women she employs and trains – another hallmark of the Monsoon Heritage Studio.  "It started with 2 girls who were having problems at home.  I taught them how to file the mirrors and speak English and have also put some of their children through school."
Et what's on the agenda for the future?  "I'd love to explore the dynamic cities of Asia. It's nice to be anonymous in a city though I always miss Goa when away.  But I'm bad at taking a vacation, going on the beach or even taking time to sleep.   Easy to be with but difficult to work with, c'est moi (that's me)" Yahel quips.
Yahel Chirinian
Yahel possesses an infectious energy that is as apparent in her persona as it is in her work.  "Life in her goodness throws little flowers along our way in the form of wonderful surprises", she tells me.  I reckon I came away with a whole bouquet that day.
binaad@yahoo.com