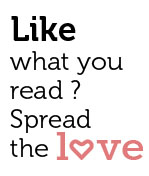 Share
Radha and Krishna, pharm Indian Miniature Art 
Folk Art Exhibition
An amazing exhibition at Cheshire Cat Gallery in Assagao
Sometimes, the best way to see the soul of a people is through its art. And when that art begins to disappear – after expressing and reflecting those people's dreams, fears and hopes for centuries – preserving it becomes urgent, even critical.
Fortunately, we have among us people who are committed to doing just that. Among them are the folks who run the Cheshire Cat Gallery in the village of Assagao, who recently inaugurated the Indian Folk, Vedic and Miniature Art Exhibition from 'The Seshah House', a foundation promoting appreciation of art. The collection features the Madhubani art form from Bihar, the Vedic-inspired art of British artist Michelle Banarse and others, and the Miniature Art of the Kishangarhi people of Rajasthan.
Madhubani painting, also known as Mithila painting, is a style of Indian art practiced in the Mithila region of Bihar and adjoining regions of Nepal. Perhaps the most wonderful thing about these paintings is the tools used to produce them: twigs, brushes, matchsticks, fingers and natural pigments, to name a few. The geometrical patterns are stunning.
Madhubani painting was officially recognized by the central government in 1970, when India's president gave an award to a Jagdamba Devi, from the area around the village of Madhubani.
British artist and designer, Michelle Banarse, has contributed beautifully to the display of Vedic Art, another ancient Indian artistic tradition. By creating the canvas around the paintings, his work provides a creative interpretation that remains faithful to the Vedic Art within.
The third of the trio, Miniature Art, is the work of Kishangarhi artists. Their work depicts the epic love of the Hindu gods Radha and Krishna. There are several paintings from this style showing the lovers in different settings. Kishangarh painting comes from the Rajasthani city of them same name, and is known for the lovely depiction of a courtesan named Bani Thani.
Radha & Krishna Series
The Kishangarhi artists also explore scenes from the Mughal courtrooms. The maidens depicted in their art have been called "India's Mona Lisa's", showing women with almond eyes and long aquiline noses. There are characters dressed up in lehnga, choli, oodni (forms of clothes) in Rajput (India's warrior clan) style.
Aparna Shah, the owner of 'The Seshah House' collection, is curating the exhibition. She has around 50 pieces of art currently on display at Cheshire Cat, including a collection of work from artist Ranju Devi. This national award-winning artist has displayed her works in art museums in places like Tokyo and New York and I was thrilled to see her work here.
Kishangarhi Style
The Miniaturists, Aparna tells me, were so focused on the tiny, intricate details of their work that many went blind. Then they treated that as a blessing and continued to draw from memory. That would be an incredible feat indeed, considering that the form is based on exceedingly detailed patterns.
Karen Peace, who runs the Cheshire Art Gallery along with her husband Kees Van Andel, "loved these details," says Aparna. Apparently Karen thought that the miniature style reflects her own work with jewellery. That's when Cheshire Art Gallery and The Seshah House collection got together to showcase and sell this unique form of art.
The Seshah House is based in Saligao, near the Salmona springs. Aparna and her partner Jayant draw inspiration from being surrounded by lush nature. They want everyone to love and appreciate beautiful art.
At The Workshop
The Cheshire Cat Gallery, set in a beautiful Portuguese villa in Assagao, is home to leading designers and artists from across the globe. Karen and Kees feature new collections of handcrafted jewellery every year under the VA&P (Van Andel & Peace) tag.  They have their own workshop at the back of the house and also customize jewellery at an individual level.
Cheshire Cat also sells clothes from exquisite designers who are spearheading the fashion industry. They have also been involved in creating awareness of art, regularly featuring works from various artists. Karen recalls how once there was one single piece of religious art that filled up an entire space at one end of the wall. Imagine a canvas with dimensions over 15 x 12 feet! Says Karen, "the work of art has to speak to me."
Karen and her team at Cheshire Cat Gallery
Aparna, who was inspired by author Oran Pamuk's noble prize winning book, 'I Am Red', passionately declares that her love for miniature art came from him.
Dressed in a lovely red sari, she patiently takes every person who walks in the gallery through the mythical and beautiful rich tales of Indian heritage, in hope that we realize the value of our art.
The exhibition is open to all, until the 15th of April.
CheshireCat Galley- 0832 6510294, +91 9822580898