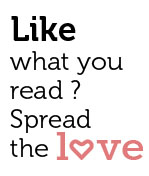 Share
A unique initiative by Hyatt Hotels in India in partnership with SMILE foundation, Nirdosh and El Shaddai Charitable Trust
To emphasize Hyatt's focus on its rich culinary heritage, Hyatt Hotels in India introduced the "Hyatt Culinary Challenge – people cooking for people" and this year the third season was celebrated across 13 Hyatt India destinations – Ahmedabad, Amritsar, Bangalore, Chandigarh, Chennai, Delhi, Goa, Hyderabad, Kolkata, Ludhiana, Mumbai, Pune and Raipur in October 2016 with the grand finale planned in November 2016.
The Hyatt Culinary Challenge was conceptualized as a unique event to bring together individuals from the corporate realm on a common platform where they can showcase their culinary expertise and passion for food in an interactive culinary event. The Goa edition was hosted at Park Hyatt Goa jointly by Hyatt Hotels in Goa namely Grand Hyatt Goa and Hyatt Place Candolim on Sunday, October 23, 2016. The event gained eager participation from all the corporate partners for this wonderful cause. Each participant was paired with a child from the El Shaddai Charitable Trust, the NGO partner for Park Hyatt Goa and they executed a recipe of their choice for the judges.
Participant Corporate Dish
Ayesha Barretto RJ at Radio Indigo Watermelon, arugula salad
Anish Quenim Founder & CEO, Goa Rugby Brazilian Pork Feijoada
Abida Kumar General Manager, TCI Anda biryani
Qammar Hakim Executive Director, Incrivel Goa Lime Garlic Chicken
Savio Messias President, Travel Trade Association of Goa Crazy Omlette
Vidhya Vernekar Director, Chowgule Group Seviyan Kheer
Anil Gupta Director Plant Operations, Pfizer Dum sabj biryani with hot garlic tom curry
Shoumo Mukherjee VP Sales and Marketing, Deltin Group Grilled or Seared Kingfish
The panel of judges comprised of:
1. Renowned Chef and Author – Mr. Michael Swamy
2. Blogger and food enthusiast – Mr. Nolan Mascarenhas
3. Executive Chef of Park Hyatt Goa – Chef Franco Canzano.
After an eclectic tasting session of a myriad Indian and International dishes, the judges awarded the first place to Mrs. Vidhya Vernekar for her flavourful and aromatic Seviyan kheer. Vidhya will join the corporate winners from each city to compete at the grand finale at Hyatt Regency Chandigarh on November 19, 2016.
Speaking on the occasion, Harleen Mehta, VP Sales Operations, Hyatt South Asia said, "The Hyatt Culinary Challenge is an endeavor to bring together people to celebrate their passion for food and make a difference to the community while doing so. We are delighted with the overwhelming response from the participants, and look forward to doing more such events over the years."
Shobhit Sawhney, general manager of Park Hyatt Goa added that "It was an absolute pleasure to host the Hyatt Culinary Challenge Goa Edition at Park Hyatt Goa this year in collaboration with our NGO partner El Shaddai. Just seeing the smiles on the faces of the children and the child-like excitement among the participants and guests, assured us that this was a successful event. We definitely look forward to creating many more unique events and experiences for our guests and the community.
Follow the latest updates on #CookWithHyatt
About Hyatt Hotels Corporation
Hyatt Hotels Corporation, headquartered in Chicago, is a leading global hospitality company with a proud heritage of making guests feel more than welcome. Thousands of members of the Hyatt family strive to make a difference in the lives of the guests they encounter every day by providing authentic hospitality. The Company's subsidiaries develop, own, operate, manage, franchise, license or provide services to hotels, resorts, branded residences and vacation ownership properties, including under the Hyatt®, Park Hyatt®, Andaz®, Grand Hyatt®, Hyatt Centric™, Hyatt Regency®, Hyatt Place®, Hyatt House®, Hyatt Zilara™, Hyatt Ziva™, Hyatt Residences® and Hyatt Residence Club® brand names and have locations on six continents. As of December 31, 2015, the Company's worldwide portfolio consisted of 638 properties in 52 countries. For more information, please visit www.hyatt.com .