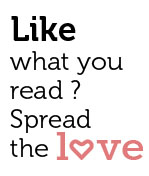 Share
The Luxury League, a non-profit global foundation, is engaged in branding India globally, backed by diverse international members serving as a standard bearer to promote Indian styles and its values. The Luxury Symposium 2017, held in New Delhi, pledged to promote India as a global producer of luxury and not just as an outsourcing facility. The League represents a diverse group of global luxury brands and talented craftsmen being a global ambassador for Indian culture and identity, symbolizing world acclaimed Indian art forms of fine living.
The Luxury League is lead and run by the Founder and Global Chairperson Ritu Beri supported by office bearers comprising of global vice-chairs, country chairs representing their various countries, national chairs, chapter chairs of cities both urban and exotic, global chairs for specific segment commissions in the various dimensions of luxury be it fashion, wellness, luxury estates, automobiles, fitness, spirituality and lifestyle.
Ritu Berry told us "My desire is to open the Indian doors to luxury brands from various countries and to strengthen the voice of India abroad – the idea is to create an increased pool of knowledge and competence. It is the alliance of tradition and modernity, expertise and creativity, history and innovation. Indian luxury is the envy of the world; it owes its success to an admirable pool of talent. This talent is our treasure that we need to nurture & protect"
The Luxury League has an Advisory Governing Board (AGB) which is the core think tank of The Luxury League to advise on policy matters, matters of where The Luxury League should be heading and the directions it will follow. The AGB comprises of eminent personalities from the global world of Luxury brands. The various commissions be they country specific, segment specific or city specific are empowered to chart out their own agenda and programs but under the overall guidance of the Advisory Governing Board. This brings in flexibility, leadership qualities and diversity along with innovation, entrepreneurship and creativity. The motto of The Luxury League is to promote creativity, innovation, ethical practices, use of technology in the Luxury segment while preserving the diversity on India's ancient heritage & cultural arts. The main goal of The Luxury League is to promote dynamism, creativity and innovation in the luxury industry. It aims at creating a consortium internationally by targeting decision makers, luxury brands, designers and the consumers.
All the arts &crafts that are represented by The Luxury League have a fine balance between historic legacy and modernity, thus creating the perfect representation of luxury. One of the missions of The Luxury League is to make the world aware of the wealth of knowledge contained within the workshops of companies as well as create career opportunities for the youth of India, besides supporting & promoting creation. The Luxury League also provides support in specific areas like training for employment.
After the enormous success of their last event, The Global Design& Innovation Forum 2016 as part of the Honorable Prime Minister's initative of the MAKE IN INDIA WEEK in Mumbai, The Luxury Symposium 2017 was held on the 7th April at Taj Palace Hotel, New Delhi.
The event was organized with the support of Department of the Industrial Policy and Promotions, Ministry of Tourism, Ministry of Commerce & Industry, Ministry of Textiles, Kadhi India, Ministry of Medium, Small & Medium Enterprises& Indian Council for Cultural Relations and with support from NDTV; Yes Bank & Digiqom. The country partner this year was France and the symposium was inaugurated by The Hon. Commerce Minister of India Ms. Nirmala Sitharaman.
Under the encompassing spectrum of 'Luxury's Newest Frontiers', The Luxury League has gathered a very distinguished set of panelists who over the course of the day fostered an open and ongoing exchange of ideas. The event was attended by the global luminaries, decision makers, public intellectuals, and pioneers of business excellence, key members of the Indian parliament and bureaucracy, and prominent media people. To name a few theHon. President of India, HM Maharaja Gaj Singh II of Jodhpur, Pavan K. Varma, Catherine Baba's, Karan Ahluwalia, Paloma Castro Martinez, Serge Carreira, Shoba De, Vir Sanghviand James Collard. Amongst these global delegates attending was A Reverie, the only Goan culinary member on this prestigious platform.
Aakritee Sinh, Chef de Cuisine and co-owner ofA Reverieand winner of the first 'Chef of the Year – Goa'Times Food Awards 2017 -told us "It wasa prestige to be part of the Luxury League and Symposium and we are also delighted to be able to represent the amazing state of Goa on this global platform of luxury."
Since its inception in 2000, A Reverie, has won several acclimations for consecutive years including The Times Food Awards for World Cuisine. They havechanged the appearance of modern gastronomy in Goa, with stratospheric standards and an ever-evolving innovativeness. This one of a kind restaurant has continued to evolve with every season, nurtured by the love from Chef de Cuisine Aakritee and Virendra Sinh's passion for food & beverage and everything related to it.
Aakritee further goes on to tell us "We were humbled and honored to have been invited to have meet with The President of India at The Rashtarpati Bhawan while in Delhi".
This power couple designed a menu inspired by their journey around the world, but ensured that it kept in touch with their regional roots. Together with their combined arsenal of around half a century of food and beverage experience, Chef de cuisine Aakritee and Virendra have turned A Reverie into a nest for talented young chefs, sommeliers, and food and beverage enthusiasts to promote Goa and India globally.
For Further Information:
Anuradha Visvanathan
Tea N Tonic
+91 8308803103 or anu@teantonic.com
A Reverie
http://areverie.com
The Luxury League
http://www.theluxuryleague.in