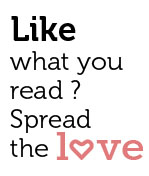 Share
Cashew Trail 2015 At Park Hyatt Goa Resort And Spa
 It's the festival's 4th edition, from 10TH to 19TH  April 2015
Goa and the cashew have always been inseparable. And when it comes to celebrating this beloved fruit, nobody does it more creatively or pleasurably than the Park Hyatt Goa, which is now blazing the Cashew Trail for the fourth time.
Now, the resort is taking this harvest celebration a notch higher, tracing the life journey of the cashew for 10 whole days, from the 10th to the 19th of April.
Among the highlights of this year's festival is the not-to-be-missed feni master class on April 10, which will be the prelude to the delightful week ahead. This year expect the Cashew Cycling Trail, the feni -inspired  cocktail  competition,  a  culinary  competition  for  couples,  activities  for  the  kids, lifestyle events for women, cashew stomping, feni infused cocktails, special themed menus and memories of a lifetime.
Here's an overview of the main events:
FENI TASTING MASTER CLASS WITH COCKTAILS
Friday, 10th April 2015, by invitation only
This is a stunning celebration of Goa's most beloved spirit at an exclusive cashew feni tasting evening at the Veranda at Park Hyatt Goa. A private collection of Urak and Feni will be presented by the pioneering distillers themselves  –  the Vaz family. Guests will also  enjoy  some  Urak  and  Feni-based  cocktails  such  as  the  Buenísima,  Fenirinha  and  Orange Sunrise.
THE CASHEW CYCLING TRAIL FROM VALPOI
Sunday, 12th April, in association with Probyk and Cycling Goa
A group of energetic cyclists  from  the  Cycling Goa  Club and Probyk  will cycle from the cashew farm at Valpoi  to  symbolize  the  legacy of the cashew  from farm  to the hotel.  The cyclists will begin their trail from the Cashew Farm in Valpoi at sunrise and head down to the resort to enjoy a  delightful barbeque brunch and feni-infused cocktails at Palms (the resort's stunning seaside restaurant) with their families.
EXCURSION TO A CASHEW FACTORY AND LUNCH AT SPICE PLANTATION
13th – 18th April 2015, 1100 to 1600 hours
What better way to experience the real cashew trail – its journey from fruit to edible nut – then to visit a factory and spice plantation. The excursion will be followed by scrumptious home-style lunch. The tour is subject to advance reservation and is priced at INR 2500  plus taxes per person for a minimum of 6 pax inclusive of two way transportation charges, visit to cashew factory & lunch at Spice plantation.
CASHEW INSPIRED GOURMET EXPERIENCES AND FENI INFUSED COCKTAILS
13th– 19th April 2015, 1100 to 2300 hours; Village Square
Enjoy a delicious menu of desserts and gourmet yummies infused with the goodness of cashew at the resort's restaurants and lounges located at Village Square. There will be a wide range of innovative feni -infused cocktails  and concoctions at the lounge bar, another way to celebrate the legacy of the cashew.
COCKTAIL MAKING CLASS FOR WOMEN WITH SHATBI BASU
FUN COOKING CLASS FOR KIDS
16th April, 1600 to 1800 hours – INR 500 per person
It's  a  ladies  day  out  at  Park  Hyatt  Goa  as   mothers  and  their  little  ones are invited  to  spend  an afternoon over  an interactive  cocktail  master class  with the renowned Shatbi Basu from Mumbai, and a fun-filled cooking class for the little ones.
INR 500 per person (one child allowed per person)
COCKTAIL CLASH
Cocktail competition among hotel bartenders from Goa
17th April 2015, 1400 to 1800 hours; by invitation only
A high spirited afternoon awaits as seasoned bartenders from across several hotels in Goa get together to create innovative infusions with feni and urak. These beverage masters will compete to create the best concoction from the resort's mystery box ingredients.  The event will be judged by industry experts and the winner takes home a lot more than a lifetime of memories.
REVISITING GOAN TRADITIONS
Five-course Goan menu paired with feni
17th April 2015, 1930 to 2200 hours. INR 1500 per person
An  event  under  the  Park Hyatt  Masters  of  food  and  wine  series, this  delightful five-course  dinner  will showcase Goa's  culinary  heritage –   thoughtfully  paired with an exquisite selection of feni and feni-infused liquers.  The contemporary menu will be set against time-honoured Goan culinary traditions,  as Chef Edridge revisits the Goan culinary journey with his modern interpretation of traditional dishes.
CASHEW RITUAL AT SERENO SPA
10th April to 18th April 2015, 11:00 am to 11:00 pm. INR 7500 plus taxes
In  celebration  of  the  legacy  of  the  cashew  during  Cashew  Trail,  the  award-winning  Sereno  Spa  offers guests  an  invigorating  "Cashew  Ritual".  It's a holistic  treatment  where  indigenous ingredients interplay with contemporary spa techniques. Using the healing benefits of the cashew fruit, the experience is as indulgent as it is enriching.
CASHEW TRAIL BRUNCH
Sunday 19th April 2015, 1100 – 1600 hours by invitation only
An afternoon  adventure  for  the  entire  family  with  fun  games,  couple  cooking  competition, cashew fruit stomping, cashew themed gourmet treats, sizzling BBQ , feni-infused cocktails, an auction for a cause  and memories of a lifetime.
WEEKEND STAY PACKAGE
Stay with Park Hyatt Goa from 17th to 19th April and you will be the resort's guest for the Cashew Trail Brunch, along with other exclusive benefits. Enjoy accommodation in a Park room, daily buffet breakfast and 25% discount on Food and Beverage and Spa services, all at the very attractive price of INR 9750 plus taxes per person.
Cashew Trail is an annual event that was conceptualised by Park Hyatt Goa Resort and Spa in association with Madame Rosa Distillery in 2012. The  event  takes  place  during  harvest  season  and  traces  the  life journey  of  one  of  Goa's  most  prominent  food  elements,  the  cashew.  Valentino  Vaz  and  his  pioneering distillery  Madame  Rosa  have  been  instrumental  in  promoting  Goa's  most  beloved  beverage,  Feni,  to  the world. Their passion for innovation, has earned the Vaz family the reputation of being ambassadors of this heady spirit.
For  further  information  or  to  make  reservations  please  call  +91  832  2721234  or  visit
goa.park.hyatt.com. Follow the conversation #CashewTrail