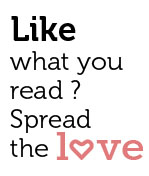 Share
A Secret Culinary Delight Revealed
It's easy to miss despite its location on the main beach road in Calangute. It doesn't have much of a name, pill just the simple "Tibet." Not very many people know about it, just a tiny group of Goans and a slightly larger group of foreigners. It's not fancy or air conditioned or particularly well appointed. And get this, we Googled it and came up empty. Yes, that's right. We could not find any mention of Tibet on the Internet.
That makes what we're about to say all the more astounding. This non-descript hole-in-the-wall joint a flight up from some exceedingly ordinary tourist shops has what can only be described as one of the tastiest delicacies we have encountered on the Goan culinary scene: glorious Tibetan momos (pork, chicken, mutton, beef and veg). We're not kidding, this is the real deal. Succulent, juicy and breathtakingly delicious, these Tibetan dumplings are best eaten with the equally appealing Tibetan red chilli paste that you must ask for to get. Not to be confused with the more famous Tibetan Kitchen just down the road, Tibet gets our vote for Goa's momo king (this is not to disparage Tibetan Kitchen in anyway, but we'll save them for a different review).
True, this is not just a momo place. You can order Chinese fried rice or prawn chilli fry or even chicken sizzlers, in addition to an assortment of other Tibetan dishes. But at the end of the day, this is a momo place and we recommend you have them – with pork, chicken, mutton beef or veg. Both the momos and their other offerings reflect a certain dedication to excellence that's not easily found on the North Goa beach belt.
In the interest of full disclosure, we do admit to an ulterior motive in writing this review. Since Tibet is one of our favourites haunts, and since they don't generally draw a very large crowd, we thought we'd give them a little publicity to help ensure their survival. It's not so much that we're concerned about their financial well-being – though of course we do wish them long life and prosperity. It's because we want them to stick around so that we can keep eating their momos.
The Ambience: Basic, with twirling fans, green paint and lots of wonderful posters with quotes from the Dalai Lama
The Food: Good all around. Breathtaking momos
The Prices: Fairly moderate. A plate of 10 succulent momos will set you back Rs 115
Contact: Main Beach Road, Calangute.
Phone 9921620922