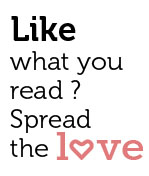 Share
Milking Plants for Diesel!
Father Inacio Almeida is a Catholic priest. He's also a fuel guru – a man whose passion is finding ways to obtain and use fuel without destroying the earth. Many Goans know him as the man who proposed the Jatropha plant as an alternative fuel.
Now Fr Inacio, SFX, has moved beyond Jatropha and has a new-found love― A plant from whose fruit you can extract oil that is 40 percent more efficient than the Jatropha bio-fuel.
'Laxmi Taru' also has medicinal properties and Fr Inacio, who for decades has overseen several successful endeavours at the farms run by his Society of Pilar at Colem and Pilar, is now promoting the plant across Goa and the Western region.
He currently toils in the Society's farm at Valpoi and has won several awards for his exploits as an agriculturist, including three from the State Government.
Fr Inacio hit on Laxmi Taru after years of toil on Jatropha as a source for bio-fuel as an alternative to diesel yielded him mediocre results.He learnt of the plant through an article in one of the national newspapers.
Jatropha, according to Fr Inacio, is not suited for conditions in peninsular India although it thrives in North India.
"'Laxmi Taru' is more economical. It grows well and has a higher yield," he says.
.
Fr Inacio Almeida
Laxmi Taru (Simarouba glauca), is a medium-sized tree species that grows in Central and South American forests.
The National Bureau of Plant Genetic Resources introduced it in India in the 1960s. The University of Agricultural Sciences, Bangalore conducted research and development activities on the plant's potential for commercial exploitation in the 1990s and what caught Fr Inacio's eye was not its usefulness in producing bio-diesel or its medicinal value but its potential to transform lives of farmers in Goa.
"Laxmi Taru can grow in hostile conditions, erratic rainfall and still offer returns," says Fr Inacio.
A research book based on a study by scientists originally published by the University of Agricultural Sciences, Bangalore but now printed by the Pilar Fathers says that a farmer can get returns in just five years for any of Laxmi Taru's myriad uses – up to Rs 65,000 per hectare per year. After the 10th year, an additional Rs 26,000 per hectare per year, regardless of rainfall pattern is assured, the book adds.
Fr Inacio, who has been managing the Pilar Society's farm at Bhirondemin Valpoi for several years now, has used barren patches of land at the farm's 55-acre spread to cultivate Laxmi Taru. He has taken care not to disturb other crops like papaya,cashew and pineapple there.
All parts of the plant―the seed, shell, fruit pulp, leaf, leaf litter, stem, bark and root generate products useful in the production of food, fuel, manure, timber, medicine and other products. But its oil producing capacity is indeed most lucrative, says Fr Almeida.
The seeds have 60-75% oil which can be refined bleached, fractionated and deodorised and used for both edible as well as non-edible purposes.
The oil can be used to manufacture bio-diesel, a 100% substitute for diesel. Additionally the oil cakes, unwanted wood and leaf litter can go into bio-gas manufacturing. The plant also has medicinal value and is useful in treating several tropical diseases, including malaria.
"Besides being much cheaper than conventional fuels, it's also environment-friendly. There's no carbon-monoxide emission," says Fr Inacio, who is now considered an authority on Laxmi Taru in this region.
Father  Inacio Almeida can be contacted on +919420820726
Zagoti Farm, Society of Pilar
Bhironda, Sattari
.
.
.