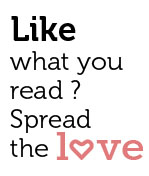 Share
Frill-free but a cut above
You won't find this place in the Times Food Guide and if you try Googling it, you'll get fewer hits than a failed rock band. And that is why it is with some hesitation that we decided to showcase Ashvem Beach's Paradise beach shack. It's a not-too-busy gem of a shack with great food and serene ambience on what we think is one of the world's finest beaches. We'd kind of like to keep it that way! Therefore if you read this and DON'T go there, cheap we won't mind.
Is it the best food in Goa? No. Is it a case study of culinary excellence? No. Will it blow your mind and your palate away? No.
But here's what it will do. Satisfy you unabashedly with completely decent food, obviously prepared with loving care. Not to be too harsh here, but that's a rarity in the anyone-can-do-it, make-a-fast-buck credo of the in-season shack culture of the captive-audience coast. Paradise is clearly a cut above your average beach-shack fare on the heavily trafficked tourist belt. On our latest visit, we ordered the Tandoori Chicken, the Chicken Tikka, Butter Garlic Calamari, Garlic Naan, Prawn Chili Fry, Fried Rice and Mixed Hakka Noodles. Of these seven items, we have positive things to say about six of them. The fried rice was just so-so.
Salad and Garlic Naan at Paradise shack, Ashvem
A small disclaimer before we continue. We've been to so many mediocre beach shacks and so-called "multi-cuisine fine dining" joints in the tourist belt, that we've learned through painful experience to avoid heavy curries in anything but the most reputed establishments. That's not to say that in the past we haven't at least tried the gravies of Paradise, but this time around we decided to stick with the dry stuff. We were not disappointed. The chicken, prawns and squid were all as good as we've had in any beach shack in Goa. The noodles were moist and flavourful, the bread close to perfect.
Now this part is worth including even though it would apply to any beach shack on Ashvem Beach. In the end, it's not about the flavour of the food. When you come to Paradise, you really are in paradise. Claim your rightful beach bed under a shaded canopy, gaze at the infinite horizon, soak in the rays and breathe in the salty air. Have a beer. Ride the waves. Yes, Paradise is paradise not so much because of the food but because of its divine location. There are sleeker and trendier beach shacks just moments away by foot. But in our opinion there are no better ones.
 Frontal view of Paradise Shack, Ashvem
The Food: Better than most shacks
Ambience: The Arabian Sea. 'Nuff said.
Prices: Like any other shack. Not expensive.
Where: Ashvem Beach, near Micasa Beach Resort
.
.
.