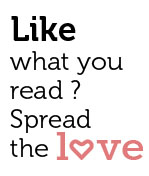 Share
There are bikes and then there are bikes.
Until recently in Goa, vcialis 40mg if you were the kind of person who wanted to make a statement with your motorbike and were hell bent on having a snazzy one, price your choice was pretty much limited to a Royal Enfield Bullet.
The Suzuki Hayabusas and the Ducati Diavels and the Harley Davidsons were few and far between – spotted in Goa on rare occasions and mostly driven here from outside the state.
That's changing fast. In just the past three or four years, the number of "super bikes" gracing the roads of Goa have gone from a few dozen to over 500, according to an official at the Regional Transport Office.
Recently, super bike maker Ducati set up a showroom in Goa, and Harley Davidson is on the verge of doing the same. Two major biker events – Royal Enfield's Rider Mania and Bikers Fest – took place in Goa in the past six months alone. All the major bike brands, including Royal Enfeld, are reporting a surge in demand.
What's behind the bike craze in Goa? The rising fortunes of the lucky citizens who can afford these flashy boy toys is probably the biggest factor. After all, a Honda super bike will cost you between Rs 12 and Rs 14 lakhs, and a fully loaded Harley Davidson Heritage Classic will set you back Rs 16.25 lakhs.
For 25-year-old Panjimite Farooq Shaikh, bikes have been a passion since childhood.
"It's something that's in the blood. Either you have it or you don't," he says.
Farooq currently rides a Kawasaki Ninja 250R.
"I like it for its appealing, signature green racing colour, awesome braking power and great performance," he says of his Kawasaki, while acknowledging that a Red Ducati 1199 Panigale is his 'dream bike'. (He also fancies the Harley Davidson Road King and says "I just love the name.")
It wasn't long ago, perhaps only two decades, when kids would yearn for a sleek geared cycle to pedal to school or college. Today's youngsters yearn for motorbikes, often very special ones like Suzuki Hayabusa, Ducati Diavel, Yamaha R1, Suzuki GSX-R, Kawasaki Ninja 14R and of course the Harley Davidsons.
"There are lots of super bikes seen on Goan roads. Recently, Goa even hosted a rock show in South Goa along with a bikers' festival at Verna in South Goa," explained Rohan Coelho, owner and editor of 'Autobuzz Goa,' a magazine dedicated to cars and bikes.
The festival was part of 'Rock in Goa', held in March this year featuring India's best known rock band Indus Creed and attended by some 2,000 people. 'Bikers Fest' showcased vintage classic bikes, super bikes and modified bikes.
"We bikers met like-minded people and shared our know-how and experiences. Some of the bikes that were on display were a couple of Suzuki Hyabusa's, Honda CBR's, Honda XRV 750 Africa Twin, Harley Davidson Fat Boy, Kawasaki Ninja ZX-14R, Ducati Diavel and the Ducati Hypermotard," Rohan said.
Streets' own "Granny on a Harley," the photograph of a sari-clad older woman riding a Harley Davidson, has gone viral locally, nationally and internationally – a testament to the growing love of bikes in Goa and beyond.
What is it that most attracts the Goa's youth to bikes?
"Speed," says Sayed Saffraz, in his twenties and a bike freak for whom clocking 100 kms/hour on his two-wheeled machine is child's play, even on Goa's busy roads.
"It's the power in excess of the normal bikes that sports bikes have that attracts me," Saffraz told Streets, admitting, however, that roaring on these mean machines up and down Goa's congested roads is often not too pleasant.
"But we (bikers from Goa) do have our fun going on outstation group rides," Saffraz said.
Saffraz and ten of his biker friends rode to Bangalore in February to satisfy their yearning for speed. "It was fun. We touched amazing speeds," he said.
According to Rohan Coelho, Goan bikers in the past had to get their super bikes through importers based in Bangalore, Mumbai, Belgaum or Pune – or purchase them second-hand from out-station owners.
"Now we practically have all high-end bike showrooms in Goa. Harley Davidson will shortly come up with a showroom at Caranzalem," Rohan said.
The high-end Suzuki or Honda bikes can be bought through select dealers in Goa itself, he adds.
A sports bike is designed with speed, acceleration, braking and cornering in mind – sometimes at the cost of comfort and fuel economy. Aerodynamics, lightweight materials and braking systems combining high performance brake pads and discs, are among the design elements.
"The rider's posture is also very important to reduce wind drag. Hence superbikes have higher foot pegs that move the rider's legs closer to the body. Also, the lower handle bars position the body forward and over the tank," Rohan said, adding that suspension systems are stiffer, and tires are larger and wider to permit higher cornering speeds and greater lean angles.
[tok id=f5f774c865ba9b02119f87f6a3887d18 partner=9385]
There's no doubt that it's the younger Goans like Saffraz and Farooq who have taken biking in Goa to its current heights. For the older folks, the thrill of ruling the road on two wheels still means riding the good old Indian super bike, the Enfield Bullet.
"There's a sudden spurt in demand for the 'Enfield bullet' in the last three to four years. We are struggling to cope with the demand," says Salil Naik, proprietor of Enfield dealership Auto Guide in Panjim.
Royal Enfield motorcycles made in England have been sold in India since 1949. The 'Bullet' has been used by the Indian Army since 1955. Since 1962, Royal Enfield components have been made in India. The company's Rider Mania 2012 – a three-day biker festival in Goa – attracted over 1,600 participants at the Vagator Hilltop last November, making it the best attended edition so far.
The capital city's former deputy mayor, Rudresh Chodankar, is a proud owner of a Harley Davidson but rues that there's not much scope to ride around with it on Goa's crowded roads.
"It's only on Sundays and other holidays, when the traffic is thinner on the roads that I get a chance to ride the bike and feel the Harley Davidson experience," Rudresh told Streets.
Two other politicians, former minister and current MLA of Santa Cruz, Atanasio (Babush) Monserrate, and his predecessor's son Rudolf Fernandes, were known to be the first owners of Harley Davidson bikes in Goa.
Now they've been joined by many others bitten by the extreme super bike bug.