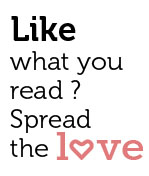 Share
Siddharth Kuncalienker
BJP Gets a Nod From The Goan Capital
But Resting On Its Laurels Would Be Perilous
The votes are in and Panjim has decided. The state assembly seat held by Manohar Parrikar before he became India's Defense Minister, prescription will go to Siddharth Kuncalienker, also of the ruling party. The irony of the verdict was that his nearest rival, the Congress Party's Surendra Furtado, is actually a decent fellow who very well may have been a more effective MLA than the man who beat him.
In the end, however, the point is moot because the truth is these elections had little to do with either Kuncalienker or Furtado. Instead, they were more about Panjimites' affection for Parrikar, who campaigned personally for his party at home despite his duties in New Delhi, and their pride at seeing this son of Goa reach such lofty heights. The election was also a clear indication of the political bankruptcy of Goa's Congress Party, which could have put up Mahatma Gandhi himself in this balloting and still lost. The vote was also a testament to the large number of Panjim voters who saw personal and financial benefits from supporting the BJP.
The Goa vote, like six other assembly constituencies across the country which also witnessed by-polls, sent an unmistakable message to all those calling an early end to the Narendra Modi-BJP honeymoon. Yes, the ruling party was trounced in New Delhi. But in Goa and other places around India, the party is showing itself to still have substantial firepower.
BJP politicians resting on their laurels will do so at their own risk, to be sure. In the end, the voters of Panjim expect results – a growing economy, a clean city, public services that work, a commitment to putting the people's needs first. The Congress is where it is because it failed to deliver. And that is a cautionary tale for the BJP.
Kuncalienker defeated Furtado by more than 5,000 votes in the Feb. 13 election, garnering a vote share of more than 60%. Two other independent candidates, Sadanand Vaigankar, a former BJP loyalist, and Samir Kelekar, an IIT-ian who tried to project himself as a credible alternative to the other parties, failed to achieve four figure votes.
The results surprised no one, with Congress conceding at its post-election press conference that "defeat was expected." As in other assembly votes, people placed their bets on the ruling horse.
"This is a pattern that has been evident for quite some time now, where people do not want to upset the apple cart. During by elections, by and large they vote in favour of the ruling party," Congress spokesperson Ramakant Khalap said.
It has to be noted that the election would not have altered the Goa state government no matter how it turned out. The government's three-fourths majority in a house of 40 wouldn't be affected if its number were reduced by one. Still, winning the vote was a matter of pride for Parrikar and the BJP, and losing would have been a serious embarrassment.
For the Panjim voter and party workers, continued patronage of BJP seemed like a logical choice. For one, the party is known to be vindictive of those who betray it, and many hoped their loyalty would be rewarded.
Parrikar himself went door to door campaigning in what he said was a move to "thank the voters of Panjim". He didn't get a chance to do so earlier, he said, as he was hurriedly summoned to New Delhi last November.
"He's going around telling people to vote for the BJP because of him and not because of the candidate who is actually standing for elections," said a voter from Panjim who didn't wish to be named said.
Panjim has been a BJP bastion for the past two decades after it first won the seat in 1992, owing to a split of votes between the Congress candidate Keshav Prabhu and (hold your breath) Surendra Furtado, who contested as an independent, ensuring that Parrikar was elected and marking the beginning of the current defense minister's political career.
Surendra Furtado
The BJP would have had to do something terrible to have lost these elections. Instead, as noted by rival independent candidate Samir Kelekar, the BJP, despite soft rumblings of internal discord, was at its organisational best.
"Four youngsters (probably belonging to BJP) were frantically looking at the list, trying to figure out who did not vote, and rushing to their houses to get them to vote. This is what it takes. Elections are not fought on Facebook. We have no future unless we get young people motivated to work on the ground," Kelekar observed, recalling an incident he experienced outside a polling booth at Ribandar on voting day.
"I congratulate BJP and in fact salute the workers of BJP who toiled on the ground. I was indeed envious of them. You can call it RSS or whatever, but let us not demean their hard work," he said.
For all his grandstanding, Congress candidate Surendra Furtado could at most retain the party's traditional vote base.  And considering that he was up against not just the BJP candidate, but also his own party's legislator from neighbouring Santa Cruz constituency Atanasio "Babush" Monserrate, who publicly declared his support for the BJP candidate, Furtado's battle was uphill indeed.
Babush's journey from first pledging to contest the ticket as in independent to later supporting the BJP, earned him an exit from the party, with Congress's state executive resolving to have him expelled.
Many Goans believe Babush was "arm twisted" into his support for the BJP, given the criminal cases against him which were effectively used by the BJP as a bargaining tool.  Talk of Babush's deals with the BJP isn't anything new, of course. And his behaviour in this past election has only strengthened this viewpoint.
Where does the election leave the Congress or any hopes of a third front in Goa? The message of the voter is clear. The Congress will have to set its house in order and ensure it has feet on the ground, convincing voters of its relevance. Independents take note – you cannot win an election through campaigning on Facebook. Your battle for 2017 should begin now.
As Kelekar noted, "Don't even think of changing Goa unless you are willing to sweat it out."