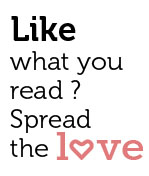 Share
Vishwakiran and Vandana
Did she say yes?
Music was my refuge. I could crawl into the space between the notes and curl my back to loneliness. –  Maya Angelou
Joanne Fernandes, troche one of Goa's most talented musicians, is in love with adventure. This is a story about what happens when you mix adventure with music and love.
This past Sunday, Joanne sang for an intimate marriage proposal atop the Vagator hill. The suitor was Vishwakiran Nambi, who runs a well-known contemporary dance company called Nritarutya in Bangalore (www.nritarutya.com).
The dark knight adorned in white was humbled to his knee as he looked up, worshipping Vandana. "His better half," as the would-be bride rightly claims. Joanne struck the chords of her own version of "When You Say Nothing At All" and the light of the world (Vishwakiran) was a flaming orb of passion suspended over the ocean.
The story is best spelled out in the heartfelt emotions of the artist and the lovers.
Joanne says, "The Vagator hill is home ground for me. I often walk up to catch the sunset with friends and sometimes to just be. Unlike other evenings, I found myself in a classic romantic scene from a movie. I felt their passion and energy, laughter mixed with tears." Reaching the end of her reminiscing, she trails off "…but this was definitely up close and intimate. I felt the depth of love and oneness."
Let's look at the tale through the calm and determined eyes of Vishwa…
"Well, I work hard towards surprising her all the time. It keeps the excitement going. From a birthday gift to an anniversary dinner, I have always tried doing something beyond the regular. It gives me a kick. The ideas flow quite freely since professionally I'm forced to think differently all the time. The 'will you marry me' moment is probably the most important moment in her life and I wouldn't let her forget that moment that easily. Hence came the many ideas towards how it can be done. I wanted to put up like a flash mob kind of thing with my dancer friends … But too many people might ruin the intimacy of an event like that, so I thought I'd do something quiet and intimate. Hence, came the idea of hill top, live music and the sunset."
In the end, the proposal was attended by just Vishwa, Vandana, Joanne and me, the photographer.
The songs were 'Kiss from a Rose' by Seal, 'La Vie En Rose' by Edith Piaf, in addition to 'When You Say Nothing At All' and some romantic improvisation by Joanne in between tunes. Joanne says she loves the lyrics from Seal, "you remain, my power, my pleasure, my pain. Baby…to me you're like a growing addiction that I can't deny. Won't you tell me that it's healthy, baby."
Being her spontaneous self, Joanne also threw in sweet sounds and melodies that she picked up from the love drifting in the air. "My nerves are always on edge before a gig. Having to deliver and compete with my last performance keeps me on edge. I love the rush and was thrilled to be a drop in their ocean of love."
This wasn't her first performance marking the passages of life. She's also performed at a funeral and just after a birth. The latter, recounts Joanne, happened when she was in Delhi for a musical tour. A friend of hers there had to be rushed to the hospital for a C section, derailing plans for a water birth.
Joanne explains, "When she arrived home from the hospital, we planned a surprise. I hid in the garden with an amazing guitar player and we welcomed her newborn with the song 'Isn't She Lovely'."
Joanne
With moods and emotions transformed by the gorgeous melodies of Joanne Fernandes, Vishwa's words rang out.
"My princess, will you give me the privilege of spending the rest of my life with the most beautiful person I have ever met in my life? Will you marry me?"
The answer from Vandana, of course, was yes.
And they lived happily ever after…