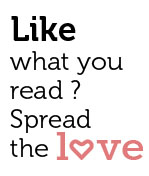 Share
Go for the Bowl in Pan Asian Bowl
If you're reading this story and you live in Panjim or spend significant amounts of time in Goa, malady chances are you might have visited Pan Asian Bowl, the Chinese, Malaysian and Thai restaurant on the capital's well-travelled D B Marg Road (aka the River Road). It's justifiably very popular, serving up a creatively conceived variety of tasty Far Eastern offerings. But let's ring a little bell here. If you've been here, you've certainly noticed a few pages at the back of the menu touting the "Bowl" in Pan Asian Bowl. And if nature has called during any of your visits here, you would have had to have passed the staging ground for the "Bowl."
What is the bowl? It's the local version of what world travellers might recognize as "Mongolian barbecue," or as Pan Asian Bowl's creators put it, "the Quick Wok." Here's how it works. The restaurant gives you a bowl, which you then take to a bar of noodles and raw vegetables and meats. You then fill your bowl with as many of these ingredients as you like, then choose one or more spicy or non-spicy sauces from a list of 18 (examples: XO, Szechwan, Black Bean, Teryaki, "Devil's" Sauce), and then hand your bowl over to a chef who cooks the concoction in a sizzling wok before your eyes. If you're an adult, you pay Rs 475 for this and a child, Rs 375. And here's clincher: It's All-You-Can-Eat. Yes, you can refill your bowl as often as you like
and eat to your heart's, and tummy's, content. But don't get any funny ideas. It's one Bowl per person (we're not sure what would happen if someone tried to feed an army or family of 20 on a single Bowl, refilled ad infinitum, but one assumes the policy is somehow enforced!)
Not only is the Bowl great fun, but if done wisely can very well qualify as the most delicious dish at Pan Asian Bowl. Of course you have to choose your ingredients right. Our suggestion: Take a wide variety of veggies and meats, use the thinnest noodles and try combining the Szechwan sauce with one other (we mixed it with both XO in one bowl and Black Bean in another, and did not go wrong).
The nice thing about the Bowl is that it's both a dish and an experience. However, it's not the only attraction at Pan Asian Bowl. It's nice to see that such a family friendly establishment boasts such an inviting bar. On our last visit, besides the Bowl we chose the Chau Neu Ngu (marinated beef in Chinese spices and sautéed green peppers) and the Chicken Pepper Salt. Not surprisingly, some children at the table ordered the Chicken Szechwan Lollipop. Perhaps none of these dishes quite lived up to Pan Asian Bowl's promise of an "out-of-the-world" fine dine experience, but they were expertly prepared and in the end highly satisfying. And it would not be going too far out on a limb to say the Bowls we prepared ourselves did achieve this "out-of-the-world" stature.
For dessert, we went for the Darsaan (wide honey noodles) with vanilla ice cream. As it was with the entire experience at this Panjim favourite, we were not disappointed.
The Food: Will not disappoint either the Indian or Western palate
Ambience: Inviting, but bring a shawl or muster the courage to ask them to turn down the AC
The Price: Within Goan norms for a restaurant of its kind – around Rs 500/head after all's said and done
Where: Bella Goa Annexe, Next to Hotel Solmar, River Road, Miramar, Panjim. Phone: 0832 6455547
.
.
.