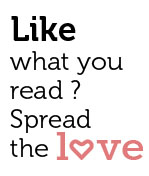 Share
The Marathi Film Festival And its Surprisingly Decent Offerings
This is not a festival where you hear a lot of English or Hindi, and or see many folks wearing blue jeans or summer dresses. The men who attended the 6th Goa Marathi Film Festival wore old-fashioned checked shirts and the woman wore saris and flowers in their hair. In the end,order it's a testament to Goa's diversity that every festival seems to come with its own fashion statement, from IFFI to ThinkFest to the DD Kosambi Festival of Ideas.
Marathi-lovers from Ponda to Pernem bussed it to the Marathi film fest with their 'tiffins' and water bottles. The security men were firm about following the rules. But unlike in most places in India, the tiffins and bottles kept on tables outside the halls were not empty or missing when their owners came to claim them after the shows.
I intentionally skipped the inaugural function (can't stand speeches), and was in time to hear the veteran actor, Vikram Gokhale request Goans to encourage Marathi cinema and theatre by being good (paying?) audiences.
The opening film, 'Premsutra' was the only boring one. The reason it 'inaugurated' the festival was because it was filmed in Goa. It showed an atypical Catholic family speaking terrible Konkani, poor English and a little bit of Marathi. The director could have cast age-appropriate actors. It's awful to see middle-aged folk prancing ungracefully all over the screen. Reminded me of the inelegantly clad hairy non-money-spenders that come to Goa in hired four-wheelers to have 'fun' by vomiting out whatever they've drunk and drunk and drunk over a weekend.
The rest of the films I saw were way above average. This was the first time I heard of 'catapooolting': "Crowd funding as a means to finance films". There were so many must-sees that I missed all three premiers: 'Langar', 'Duniyadaari' and 'Postcard'. Had there been better food organized (KA had overpriced cold stuff and the Marquinez complex had nothing at all), I might have been able to attend at least one of these.
'Investment' brought home the ills of over-ambition and the thirst for wealth and power. The teenaged, only son of an upwardly-mobile couple kills his classmate and gets away with the murder because his parents can afford to pay their way through the 'system'.  The producer, Ratnakar Matkari, used to write, direct and act in several plays that were favourites in my childhood. Glad he is still involved in socially relevant themes.
'Prem Mhanje Prem Mhanje Prem Asta' was about two divorcees, one from a conservative background, the other more liberally-inclined, who fall in love. Quite unusually handled.
Nikhil Mahajan's 'Pune 52' (like 'Kahani' in which Vidya Balan has acted) is a really nicely made detective film. The twists are unexpected, the experience a good one.
In my previous job in a hospital I'd seen heart-breaking scenes of poor relatives running from employers to charitable institutions trying to raise money for (un)salvageable patients. Gajendra Ahire's 'Anumati' made me live through those scenes again. Vikram Gokhale won the national award for his acting in it. Well-deserved. He wasn't acting. He lived that role. And the music was worth buying the CD for.
'Samhita' was about a woman film-maker visualizing a story from a princely state during the British Raj. By itself a good film, but didn't make an impact because the other films were better.
In 'Ajacha Divas Majha', Chandrakant Kulkarni brought home the lethargy and heartlessness of a government office. Sachin Khedekar as the chief minister who wants a disabled musician to be given an apartment due to him before the night is over, played his role well. The movie entertained the audience, and brought home the fact that there is inefficiency and insensitivity to human suffering in government offices.
Vikrant Pawar's award-winning 'Kaatal' was thankfully 22 minutes short. The Konkani 'Digant', the other short film, seemed more preachy than real.
It was incredible how many people came over to Panjim over the rainy weekend. For 'Anumati', there were more willing viewers than number of seats. So a few people were disappointed. The woman sitting next to me said,"We need more theatres". Having observed the way people had commuted, I'd add to it: "We need more shuttles from the bus-stop for functions like these, and metred autos, too". Hoping that'll happen before the 7th Festival next year.
.
.
.