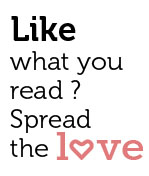 Share
The lashing has come to an end. Your car has tasted the tough rains and helped you drive with a lot of comfort during this season. It's time to pamper it now.
Firstly get the car washed at a washing centre. Ensure that every nook and corner of the underbody is cleaned.
Check for underbody rust, dosage scratches and dents. If the damage is visible get it repaired or apply a new anti-rust coating which resists chipping, order abrasion and corrosion.
The interiors need to be cleaned thoroughly, especially the fabric seats and floor matting which gets wet and absorbs moisture. Get the car vacuum cleaned and ensure the interiors are dried well.
You can also opt for Steam Wash and Foam Wash. Steam wash will sterilize the cars interiors and clean areas where dirt residue accumulates. The inside will then be a hygienic environment. The foam wash will give sparkling shine over the metal.
You can also go for polishing or Exterior Beautification which gives a shine to the car surface to create a rich, 'just like new' look.
Get your car serviced at authorized service stations to check the health of the brakes, electrical wiring, lights and tyres. It is very important to treat your car like your baby for avoiding unwanted breakdowns. Wash it regularly, service it at recommended intervals, do pollution checks every six months and drive smoothly.  Last but not the least- do not forget to wear your seat belt.
Safe Driving!!