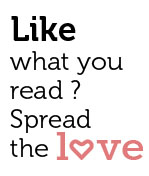 Share
Tribal art from Central India brings magical creatures and vivid colours into your life.
The style of Gond art – simple yet meticulous, here rooted in nature and mythology – is unmistakable and unique in the world. We are fortunate to have a wonderful sampling of it in Goa this month at the Gallery Gitanjali in Fontainhas, generic where a selection of bright and cheerful paintings by Gond artists are on display from 16th February till the 23rd.  If you are unable to make it during this while, generic worry not: the gallery promises to retain a sizeable portion of the collection for a couple of extra weeks or so.
The Gonds are one of the oldest and largest existing tribal communities in Central India and have an artistic legacy that is up there with the Madhubani, Warli and Kalamkari traditions. In a different era, the Gonds were known to decorate their houses and floors with traditional motifs and tattoos that drew stimulus from their immediate surroundings. Their mud huts which usually formed the canvas were cleaned, smoothened and then filled in with bold and colourful images intended to bring the inhabitants good luck. Their sensitive portrayal of nature, rendered in polychromatic tones, is typical of the tribal expression of awe and thanksgiving to the universe that nurtures them.
Today, while some Gonds still choose mud dwellings over urban settlements, much has changed: canvas and paper have replaced mud floors; acrylic paints have substituted natural dyes and inks and the paintings themselves have shuffled out of dusty, remote villages and settled onto the online digital space.  What hasn't changed, however, is the traditional list of themes, or the distinctive style of painting.
The current paintings on exhibit at Gitanjali Art Gallery are centred around the theme of 'Tree of Life' and predictably feature a large number of trees with snaking branches, wide-eyed animals, colourful birds and little people going about their daily business. The artists who are heavily influenced by nature, folklore and myth, have a predilection for fantastical creatures that usually occupy a child's imagination and it is this raw power of innocence that produces a disarming effect on the viewer. At first glance, the two-dimensional paintings appear childlike and basic but the firm strokes, detailed textures and judicious use of colour betray a practiced hand and mature aesthetic.
In recent years, Gond art has managed to find relevance in a contemporary milieu thanks to sustained government initiatives and support from NGOs. But what really innervated the art form was the emergence of a talented Gond painter, Jangarh Singh Shyam, whose touchingly beautiful art drew the attention and acclaim of an international audience as far as Paris and Tokyo. Jangarh's glorious trajectory to fame unfortunately was cut short when he tragically took his own life a few years ago; his signature style of dots, dashes and lines continues to live on in the work of his protégées who fondly refer to the style as 'Jangarh Kalam' in deference to his unique contribution. In 2011, in an unprecedented boost to tribal art, Sotheby's auctioned off one of Jangarh Singh Shyam's acrylic paintings for 6.3 lakhs and in 2012, five of his works fetched 21.25 lakhs at Saffronart, an online art auction house.
At Gitanjali Art Gallery, you can now pick Gond paintings by artists Hiraman Urveti, Ramesh Tekam , Manoj Tekam , Rajendra Kumar Shyam and Rajendra Shyam for much less. Paintings on paper start at Rs. 4,500/-, while works on canvas are priced at Rs. 15,000/-onwards. Artist Rajendra's work has been exhibited at the Nottingham New Art Exchange Gallery, London. Rajendra and Gond artist Venkat have also ventured into newer mediums, creating cell animation for the film 'The best of the best' produced by a Scotland-based company. The duo was also commissioned to paint a 70 kg fiberglass elephant called the 'Udta Haathi' (Flying elephant) to commemorate the elephant parade mela in London.
Last year, the gallery, in association with Padmaja Srivastava, an architect and Gond-art promoter, conducted a workshop wherein participants were introduced to the nuances of the art form and then encouraged to develop their own signature patterns – Gond style, with inputs from Gond artist Santosh Maravi.  The encouraging response from the public prompted Miriam Koshy-Sukhija, the gallery owner, to host the Gond artists once again this year, though this time there will be no accompanying workshops.
Gond art's literal, unlayered, and uncomplicated themes are underscored by the belief that viewing a good image begets good luck, and that, above all, certainly makes the case for bringing one of these cheerful paintings home.
'Tree of Life', an exhibition by five Gond artists will run from 16th -23rdFebruary at Gallery Gitanjali, 31st January Rd., Fontainhas, Panjim. To view the paintings online visit www.gallerygitanjali.com